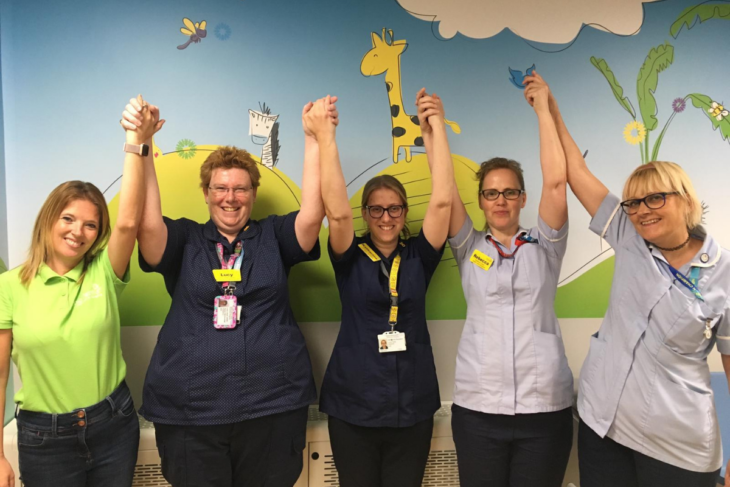 Where and how we work
The work we do with families, all starts with a referral being made to us from one of our partner hospitals:
1: St Peter's Hospital, Chertsey
2: Kingston Hospital
3: St George's Hospital, Tooting
4: Royal Surrey County Hospital, Guildford
5: Epsom Hospital
6: East Surrey Hospital
7. Royal Alexandra Children's Hospital
8. Worthing Hospital
9. St Richard's Hospital, Chichester
We also work closely with Specialist Cancer Centre, The Royal Marsden Hospital.

Once we receive a referral, we'll use that to do an assessment as to how we can best support you and your family, before one of our Family Support Team gets in touch.
We also visit the children's wards of each of our hospitals weekly, including the children's cancer centre at The Royal Marsden Hospital, so you can speak to our Family Support Worker in person there. These regular visits also give us the chance to work closely with the paediatric teams to make sure we're kept up to date on how your child is doing and any treatment plans that are in place.
Making a difference
Seriously ill children can spend a significant amount of time in hospital during their treatment (which lasts on average two to three years), so looking at the whole hospital experience to see where we can make it more positive for those children and their families, is a really important part of the work we do.
"Hospital can be a frightening and intimidating place for anyone, but especially for young patients. The beautiful murals are a great distraction and help to make the hospital feel warmer and less like a scary clinical space."

Senal, Paediatric Matron, Royal Surrey County Hospital