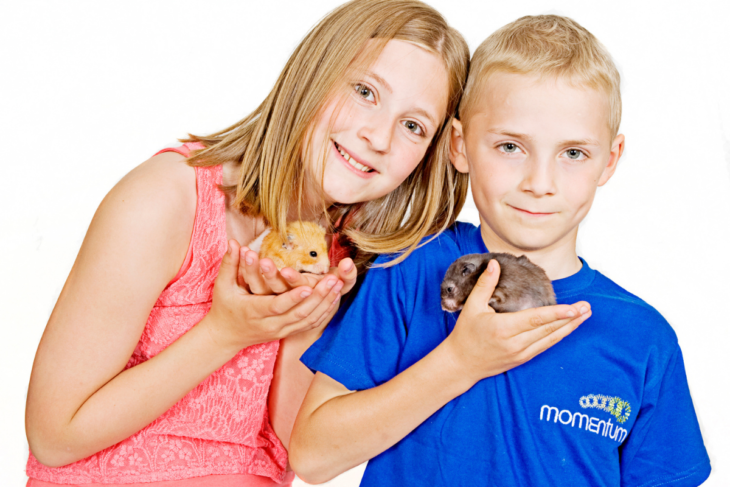 Every young boy loves playing on screens and nine-year-old James Geater is no exception. He also loves marshmallows and lego.
But unlike most boys his age James has had to endure months of gruelling treatment after being diagnosed with Wilms Tumour in May 2014.
During that time Mum Carla Sher and dad Brent, from Putney, found the support their family needed in the form of Momentum.
It was the little touches that made the difference. Bianca was wonderful with James. One day when they were chatting he told her he loved marshmallows. A few days later a surprise package turned up at our house. It was a big box of marshmallows! It was such a kind and thoughtful gesture.
James also received some lego and a dog balloon in a box – little gifts to cheer him up during his months of chemotherapy and radiotherapy.
But the biggest surprise of all came after his treatment finally ended in February.
Carla said: "James was having a blood transfusion and Bianca asked him what he would like to have as a treat for his bravery. He said he knew it was too expensive but he would love an iMac computer.
"A few days later Bianca arranged for his dream to come true. I can only describe the look on his face as he opened the box as 'extreme happiness'. It was such a generous gift."
But Carla said the gifts weren't the only things to help cheer up her son.
She said: "The children's areas at Kingston Hospital are so beautifully decorated. The chairs were comfy and the artwork on the walls was stunning. It made a huge difference to our time there."
Having recently been given all-clear results after two scans, Momentum is happy to report that James is now getting back to a normal life with his friends and family.