News
The Brothers Trust launch gold hoodies for Childhood Cancer Awareness Month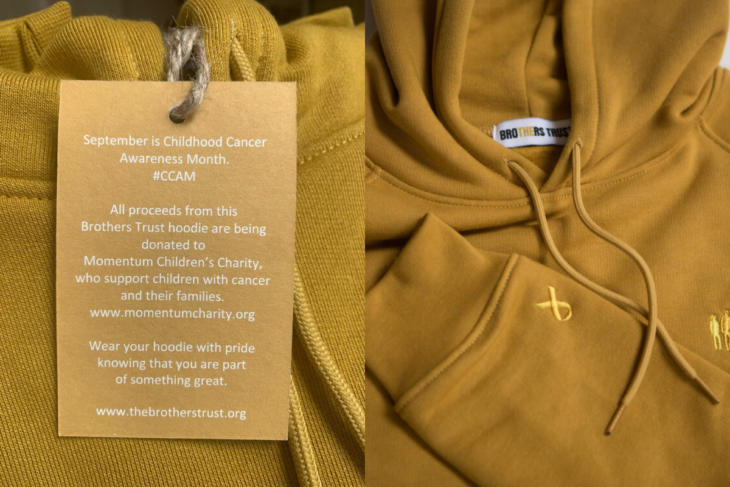 The Brothers Trust have been supporters of our charity for many years, where they've helped to fund some of our family support services and hospital refurbishment projects, as well as meeting some of the children and families we support through special trips, surprise visits and even a podcast.
This year they wanted to show their support during, what is, an incredibly important month for us and the families we support. launching a limited edition 'gold' hoodie for Childhood Cancer Awareness Month. The hoodie features a gold embroidered ribbon on the sleeve as well as the Brothers Trust logo, and is ethically manufactured here in the UK, with all profits being donated to fund the vital work we do with families whose child has been diagnosed with cancer.
With the hoodies being a limited run, and the first 900 orders flying out the door as quickly as they came in, we're thrilled to announce that more stock will be arriving in The Brothers Trust shop very soon.
Find out more about our support for families and how we work with our hospital partners to make sure that no family whose child has cancer, has to cope alone.