News
Local Celebrities, MPs and companies support Momentum's Childhood Cancer Awareness Month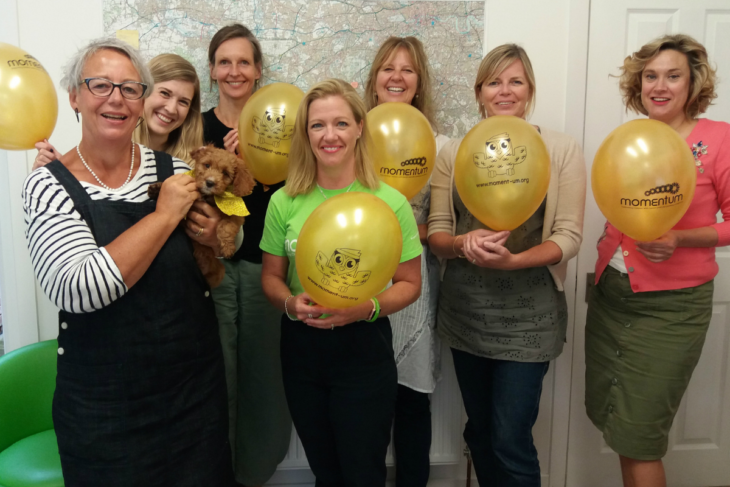 Throughout the month Momentum children's charity will be encouraging people to 'Go Gold' and fundraise to help the charity continue its support of families with children with cancer across SW London and Surrey.
Since 1978 the gold ribbon and gold light have been international symbols representing the world's youngest cancer patients and honouring their courageous struggle against childhood cancer.
Ten children are diagnosed with cancer every day in the UK. That amounts to almost 4,000 children every year whose families will go through what is undoubtedly the most heart-wrenching time of their lives.
This is where Momentum can help. The charity supports the entire family through that long and gruelling journey, with emotional and practical support, which includes counselling, trips and treats, music and play therapy and respite breaks at its two holiday homes in the New Forest and on its canal boat 'Moments on the River'.
Momentum's co-founder Bianca Effemey said: "It costs around £10,000 for our Family Support Team to support approximately 150 families every month, so our Golden Goal is to raise this amount in September."
Local people can get involved by taking part in the upcoming Kingston Half Marathon, by holding gold-themed cake sales or mufti days or by buying a Gold Ribbon from Momentum.