News
Kingston Hospital UTC children's waiting room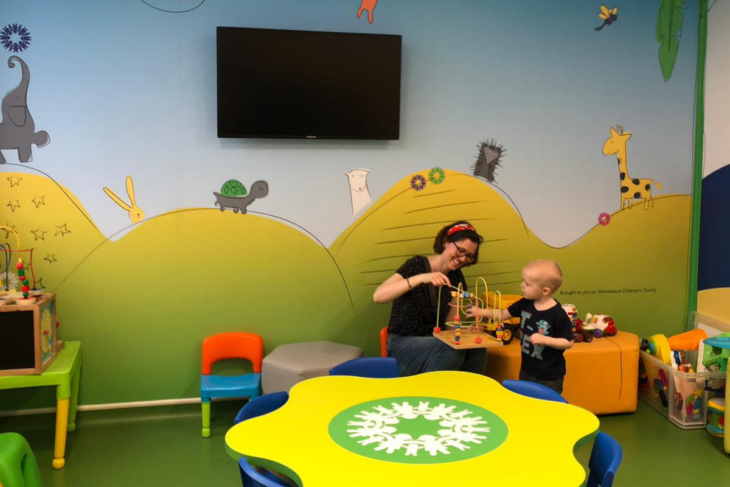 This area within the main A&E area at Kingston Hospital now has a beach scene, lovely colourful drawings of animals and some child-sized furniture. As this room is used by all age ranges from 0 to 18, the design has been carefully constructed to take this into consideration.
Any A&E area can be frightening to many children whatever their age, so to be able to provide a soothing environment to sit or play while the young patients can wait is a welcome addition to this very busy area. Calm environment help create calm patients, which helps everyone provide the best care possible.
I would like to say a big thank you for the lovely decor provided for Paeds HDU in ED as well as Paeds UTC.  They look fantastic and very colourful.  Thank you for your continuous support.

Preetee Ludhor, Paediatric ED Matron, Emergency Department
This project was supported by Momentum Children's Charity and was completed in February 2019.