News
Kingston Children's Outpatients Department has been transformed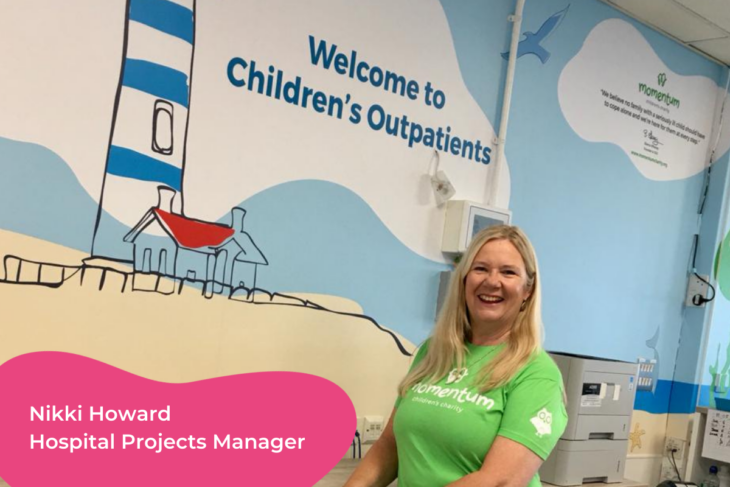 Thanks to generous funding from Generations Foundation, Manulife, Surbiton Farmer's Market and supporters of our Big Give Christmas Challenge 2020, we've been able to rejuvenate the entire space – which had started to show signs of wear and tear – bringing life to tired looking walls and providing calming distractions and activities to help reduce anxieties from young visitors and their parents; the impact of which will be felt by 20,000 children annually, helping to improve their emotional and mental wellbeing whilst in hospital.
The sea-life theme comes complete with new seating, a feature lighthouse with ambient lighting and a nurses desk which helps reduce clutter and affords privacy when needed.
"I popped into COPD last week and the decoration looks amazing; such a calm, friendly and welcoming environment. Thank you to Momentum for supporting this project, it is greatly appreciated and will make a huge difference to families."

Sarah Shade – Deputy Chief Nurse (Interim) Kingston Hospital Foundation Trust
In addition to the beautifully designed wall art, we were also able to install special interactive play walls, which are already proving an invaluable addition to the waiting area by helping to entertain and distract children, which in turn takes the pressure off worried parents.