News
Families treated to private film screening with Tom Holland
Family trips and experiences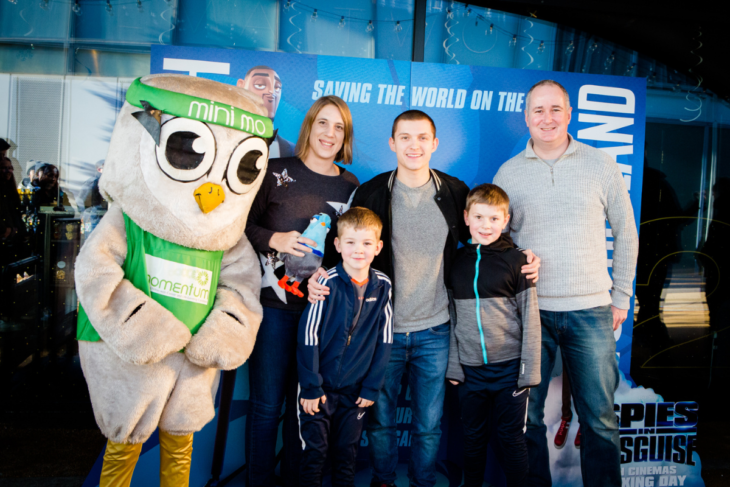 The event offered families the chance to enjoy a private screening, meet the star and get involved in a Q&A session with him after the film.
I literally can't thank you enough! We had the most amazing time meeting Tom Holland and being included in the private screening of Spies in Disguise. Such an awesome film! Tom Holland was simply fantastic. So happy to come and chat to the boys, so relaxed with everybody and just fabulous." The Giles family

The Giles family
The screening was arranged by The Brothers Trust, a charity set up by the Holland family to give something back by supporting small charities who often struggle to be heard or raise funds. Families from Make a Wish, Great Ormand Street, Debra and Alex's Wish joined Momentum Children's Charity at the event.
Katy Mepham, from Momentum Children's Charity said, "It was amazing to see the smiles on everyone's faces at the screening. The children clearly loved meeting Tom and his family – it was the perfect Christmas treat. Tom and the Brothers Trust are ongoing supporters of ours, and we are so grateful for their support. These kinds of events really do make a huge difference to our families who are often dealing with huge challenges and gruelling treatment plans".
Momentum Children's Charity supports children with cancer and life challenging conditions, and their families, across South West London, Surrey and West Sussex through a unique support programme offered at home and in local hospitals. At any one time we support around 200 families whose child is in active treatment and a further 75 bereaved families.