Virtual
Miles for Momentum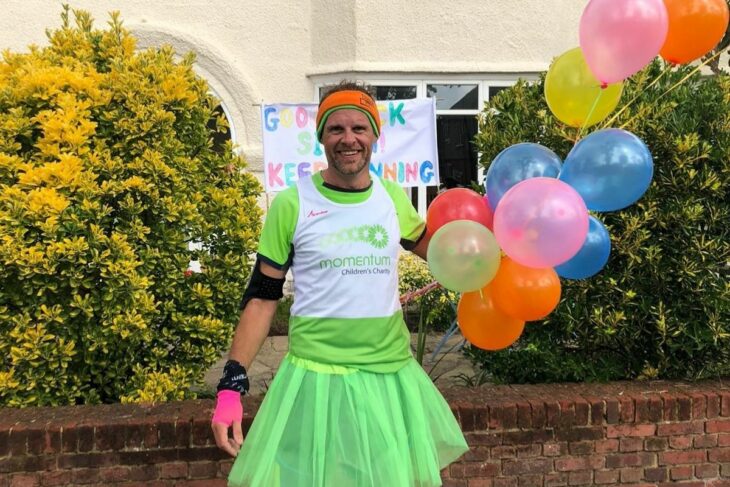 By taking on Miles for Momentum, you'll be doing something incredible for children facing cancer and other life-challenging conditions.
How to get involved
Decide whether you want to hike, run or cycle and choose a target number of miles to cover.
Set up your online fundraising page through either Justgiving to describe what you're doing and why – then share with everyone you know! It only takes a few minutes to set up and is the quickest and simplest way to raise funds from your Miles for Momentum Challenge.
Complete your challenge. Remember, whether you choose to stroll a mile around your local park in fancy dress, tackle an epic ultra-marathon, or something in between, it's completely up to you. 
Share pics of your progress on social media – please tag us in @momentumcharity and use the hashtag #MilesForMomentumCharity.
We'll support you every step of the way and when your challenge is complete, we'll send you a huge thank you and personalised certificate to celebrate your achievements.
How your support helps
£5 Could restock a hospital fridge with ice lollies and cold drinks to help soothe child suffering with side effects of chemotherapy.
£12 Could fund a 'creative and wellbeing' pack to be delivered to families in isolation whose child has cancer or a life-challenging condition.
£30 Would offer a child a virtual educational support session, supporting their learning and building confidence whilst they are unable to attend school. 
£100 Provides five hours of personalised support for a seriously ill child, their siblings and parents from a Momentum Children's Charity Family Support Worker.
Need more inspiration? Read some of our incredible family stories.