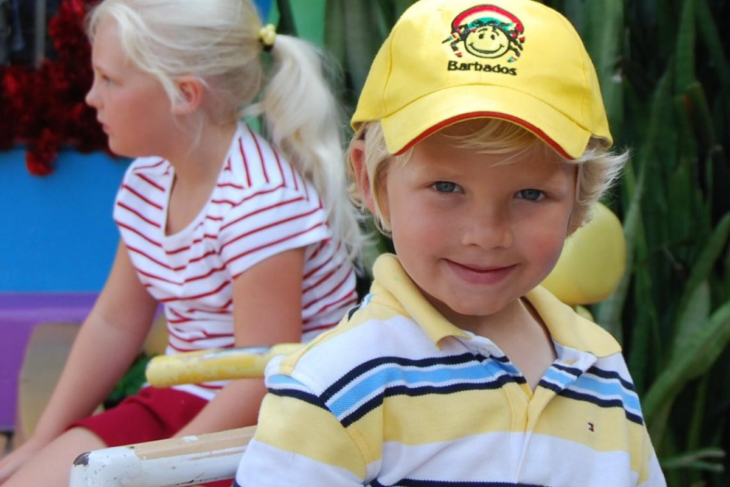 "Momentum came into our lives just before James started his treatment in March 2006. I can still remember falling into Bianca's arms and her saying 'this is not going to be easy, but we are here to support you all in every possible way'. That was the biggest comfort just knowing someone was there to support us and understood what was going on.
Treatment proved very difficult for the family as Jasmine, James's older sister, was at school and James was in hospital, so they had to divide their time as best they could to make things fair and feel as normal as possible.
"It was very hard. When you feel numb and think that you are not going to be able to get through this, Momentum were the ones that would pick us up and be there for us."
They always made the best of good and bad days for us. On good days they gave us the chance to reconnect as a family like time away in their New Forest cabin. When things were bad, and James needed to be in isolation, they made it as fun as possible for him. Even the room he was in had been specially designed by Momentum to be really child friendly and he had a lot of fun playing with the mood lighting.
It wasn't just James that Momentum were there for "I think it was so nice the way Momentum took us all under their care, as a family. Always checking that Richard, Jasmine and myself were ok. Jasmine was always included on the days out and would receive a little something whenever James did. More recently Jasmine's been able to access Momentum's counselling service – amazing instant support which we're just so grateful for"
When James's cancer returned and the family were told there was nothing more that could be done for him, Momentum helped them to make the most of the time that they still had together "James amazingly continued going to school – he loved it there and had made lots of friends – managing to finish up his first year in reception. Then our summer was just full of having holidays to Momentum's cabin, weekend breaks with family and lots of days out to make the most of every single day together as a family."
"Near the end Momentum helped to make our last trips to hospital as quick as they possibly could, they understood how precious the time was and we are so thankful for that."
We would never have got through what we did without the care and support of Bianca and the team at Momentum Children's Charity. It's been 12 years in October since we lost James and Momentum are still very much a part of our lives.