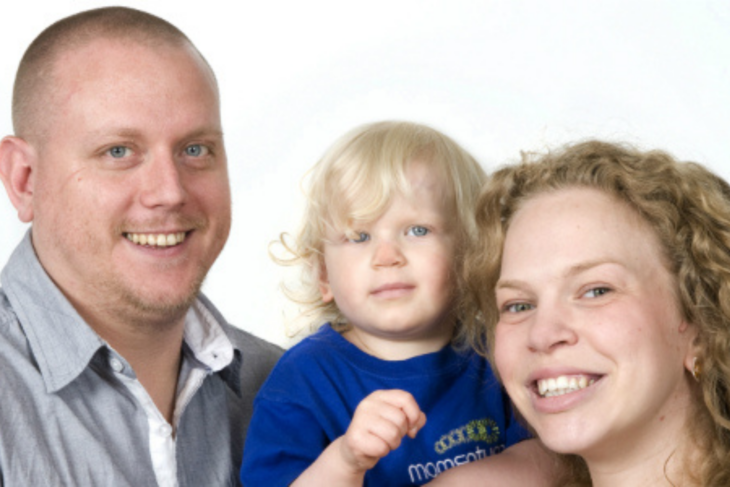 We first came into contact with Momentum in 2014. Taylin had just started a course of chemotherapy and we ended up spending the whole weekend in Kingston Hospital. We were at the beginning of our chemo journey and it was an incredibly scary and stressful time.
Immediately Momentum took us under its wing.
We knew we were very lucky that Taylin's cancer was treatable but we still felt the angst and upset that comes with cancer treatment.
Bianca and her team took the time to listen and made it ok to express our fears and distress.
Momentum sent Taylin a present. A Peppa Pig toy, which she adored, as Peppa Pig was her favourite show at that time. It was such a kind gesture.
The paediatric unit where Taylin spent so much time was beautifully decorated with a boat and stunning sea life images, all been funded by Momentum. Suddenly hospital wasn't such a scary place.
Soon our trips there became a weekly adventure for Taylin. It was somewhere that she could actually have fun and be a normal child.
Momentum also provided music therapy for Taylin and she progressed amazingly well given her communication was delayed.
Therapy was a wonderful way for her to express herself and find joy during a rotten time. The time spent watching her find delight in music was just precious.
We also made use of one of Momentum's holiday homes in the New Forest. We could never have afforded a family break at this time and it was exactly what we needed at the end of such a traumatic experience. It was a real home from home – in fact it was nicer than that!
We all felt so relaxed after the holiday and actually without that break I feel I may not have found the strength to move forward positively after the cancer.
You can never predict how much a cancer diagnosis can affect your whole world. The fallout from it was awful. We've struggled as a family through depression (my husband fell into a deep depression) and we even lost our family home – all sparked by our journey with cancer.
Through it all Momentum was a pillar of strength and helped us find our feet again.
Even now, nearly two years into Taylin's remission, Momentum is still there to support our family. I will always be grateful for this.