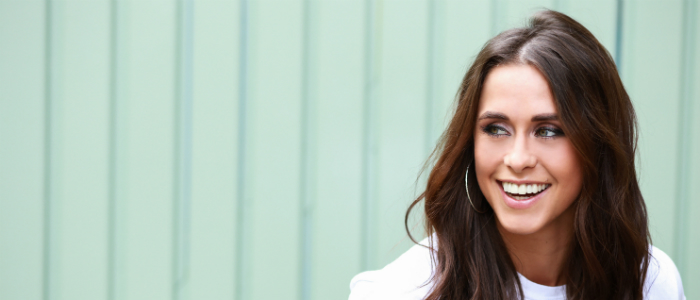 Now, 13 years on, Louise is a healthy 25-year-old professional dancer with a bright future ahead of her. But it was a career she could only dream of as a child when she spent months in and out of hospital undergoing treatment for a particularly aggressive form of cancer.
At that time Momentum was in its infancy and the charity was supporting just a handful of local families at Kingston Hospital, offering emotional support to parents of children diagnosed with cancer.
Co-founder Bianca remembers: "We were still very much learning about what it was that children needed and wanted from us. We could offer emotional support but that was all. There was no office at that stage so I was based at the hospital, where I was on hand for any family who needed our help."
Louise's mum recalls with great fondness the support she received from Bianca. But for teenager Louise Bianca was more than just a shoulder to cry on.
She remembers: "It was a very long time ago now but I have a very vivid memory of Bianca walking in with a pot of cold jelly. I had finished a course of chemotherapy and I had the worst mouth sores and ulcers. I couldn't eat or drink anything. All I wanted was something cold and watery and it was just the best present ever."
Louise had a particularly aggressive cancer which had spread from her back to her chest, hip, knee and shin. She underwent 12 gruelling sessions of chemotherapy (two of which were high dose) and two stem transplants.
She remembers the one thing that kept her going was the dream of being able to dance again and to try out her brand new pointe shoes.
She said: "My mum brought my pointes into hospital and when I was strong enough I would climb out of bed, slip them on and try to stand up in them. It kept me mentally strong … the thought of dancing again."
After years of gruelling treatment Louise recovered and returned to her studying. She finished school and went on to be accepted by the Millennium Performing Arts College in London, which was a dream come true.
She has since worked in the West End and also appeared in several musicals and pantomimes across the country, as well as working on a cruise ship.
Louise has a bright future ahead of her and to this day her and her family have kept in contact with Momentum.
Louise said: "We will never forget the support we received from Momentum. At a time when you don't know who to turn to it's the lifeline you need. My mum in particular needed that support. It's so wonderful for us to see how the charity has grown and how many children Momentum has helped over the years and continues to help."