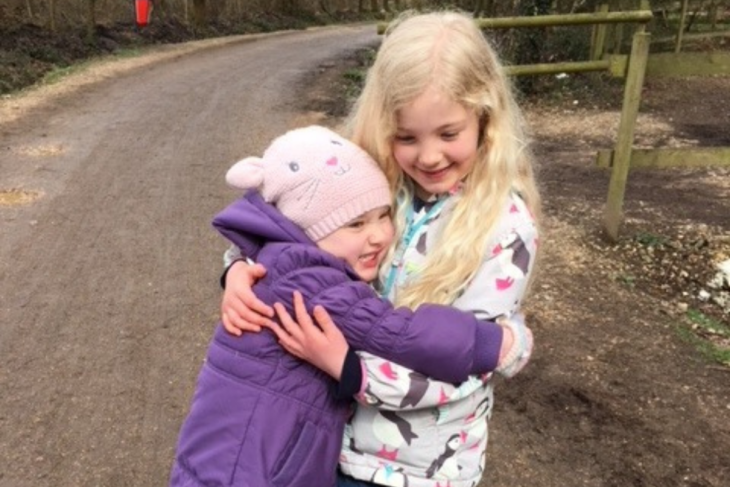 Nothing prepares you for the devastating news that your child has cancer.
I will never forget having to leave her in A&E as we were taken through to a room with a box of tissues to receive the news. I actually didn't cry. I was completely numb. We were so terrified. We were led up to Casey Ward in Epsom and the Sister, led us to the Jacqueline Wilson room, Room 5. She cried and hugged me, as our daughter Isobel, slept. We talked about the room I remember, and she told us it had just been decorated by Momentum Children's Charity, and they would be there to support us.
From that very first moment, Momentum Children's Charity were there for us, initially creating a fun space in hospital and beautiful playroom, but then with Niki, our family support worker.
She visited us regularly and played with the children who adored her visits, as did I. I will never forget how she came to sit with me as I waited to hear the result of whether the cancer had gone, drawing the children pictures. I was incredibly lonely, but Niki was there to listen. I had to focus on the children and keep positive and strong for family who I knew never wanted to cry in front of me. So it was always a relief to chat to Niki, who brought laughter, hugs and chocolate.
Isobel, our daughter, thankfully is doing well, but one part of our lives we had not focused on was our marriage, and the gruelling nature of the treatment and long hospital stays divided our family and our marriage, and we very nearly lost our precious family unit in the process.
Momentum Children's Charity were amazing, providing us with someone to talk to, to help us work through it all, and most amazingly giving us the opportunity to have wonderful family time in the New Forest cabin, and to take the boat out for a weekend.
I know that without Momentum Children's Charity there to support us all the way through, the journey would have felt lonelier, and there would have been a lot less laughter and joy over the past two years, not to mention our family unit would not have made it. Thank you so much.