News
Zac Goldsmith MP hosts charity birthday celebrations at the House of Commons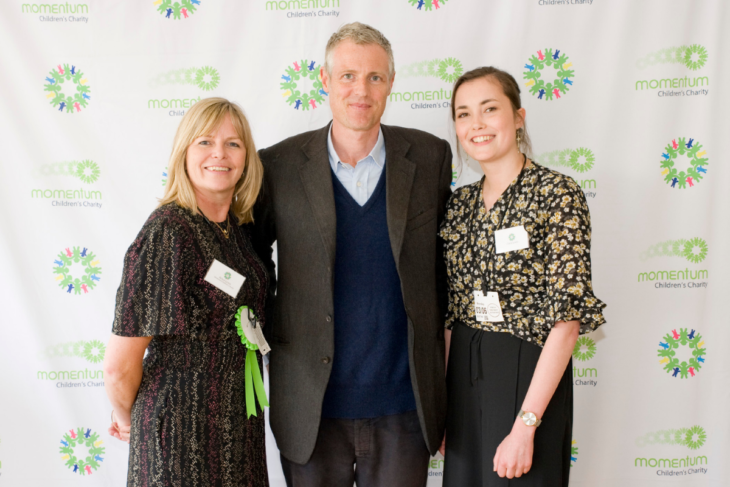 The event was to celebrate the 15th anniversary of the charity, that offers support to children with cancer and life-challenging conditions, and to thank those that have been fundamental in helping the charity reach this fantastic milestone.
Zac Goldsmith, local MP for Richmond Park and North Kingston, kicked off the celebrations with a heartfelt speech about the history of the charity and the unique support programme it offers to around 200 local families, whose child has cancer or a life-challenging condition, and a further 75 bereaved families. Zac also referred to his own past fundraising efforts for the charity, that included a special celebrity cricket match attended by Shane Warne.
Zac Goldsmith MP says, "It was an honour to be part of the celebrations. Momentum Children's Charity have grown significantly since they were founded in 2004. It was a pleasure to meet some of the first children and families the charity ever supported. They really do make a huge difference to so many families across Surrey. It's great to hear about the brilliant support they receive from the local community, which is so important for a small, local charity. I am looking forward to arranging another cricket match, as a way to raise money for this great cause".
Ed Davey, local MP for Kingston and Surbiton, also joined the event to wish the charity a happy birthday. As well as offering practical and emotional support to families, the charity also improves the environment for children treated in local hospitals. Ed has previously visited the Kingston Hospital Paediatric Department to view children's ward refurbishments completed by the charity.
Ed Davey MP says, "I have known Momentum Children's Charity for a very long time and it's such an achievement, to not only reach 15 years, but to have expanded their support into six partner hospitals. I was incredibly impressed with their hospital refurbishment plans for the Sunshine and Dolphin Children's Ward at Kingston Hospital, which will be used by thousands of seriously ill children each year. Hospitals can be very daunting for children and the transformation will make their visits to hospital more positive. I look forward to seeing the project develop and supporting the charity in the future".
Bianca Effemey, Founder and CEO of Momentum Children's Charity, says, "What a marvellous way to celebrate our 15th anniversary, surrounded by so many familiar faces, in such an iconic setting. I am absolutely delighted to have reached our 15th birthday and it simply wouldn't have been possible without the support from so many. Thank you to everyone that has contributed towards our charity over the years, every penny really does count. As for the next five years, we have some big ambitions. When we reach 20 years old, I hope to be helping many more children and their families, but we'll always retain our original, founding ethos and personal, family feel."
Momentum Children's Charity is currently raising funds for a major refurbishment project in Sunshine and Dolphin Children's Ward at Kingston Hospital – updating and improving isolation and treatment rooms, waiting and play areas used by thousands of seriously ill children each year, including children with cancer. For this large project they are looking to raise £75,000 and are seeking donations of any shape or form. You can donate £10 by texting MO10 to 70800 (texts charged at standard rate) or you can donate an amount of your choice at www.moment-um.org.