Supporter stories
West Byfleet Golf Club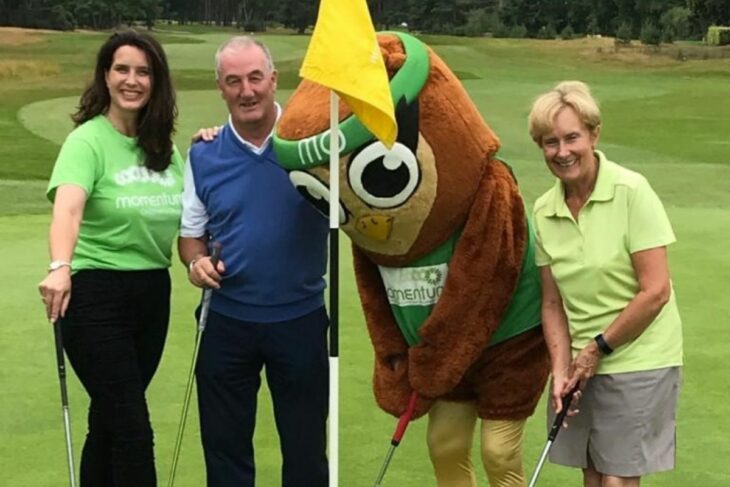 "We chose Momentum Children's Charity as it was a small, local charity, not connected to any national organisation, that seemed to be very well-organised with an excellent website.
Kate Brookes, from the fundraising team, was our main point of contact and was superb to work with – she was always available, had boundless energy and was full of ideas.
The Club's Charity Committee arranged a number of fundraising events over the course of the year, which were all very successful.
Some of my personal highlights included standing on the patio of the club in the fading light cheering home the participants of the Golf Marathon; seeing one of our very respectable gentleman members dressed up as the charity's mascot, Mo the Owl; and seeing all the families at our Captain's Day watching the display of owls and falcons, that was arranged by the charity.
We have recently seen images of the fantastic refurbishments carried out by the charity in the children's ward at St Peter's Hospital. Having visited the ward before the works took place, it is great to see what a difference our money has made.
On Sunday 29th September 2019, the Club presented us with a wonderful cheque for £25,000 and we are incredibly grateful for their phenomenal support.