News
Three sisters get 24" of hair chopped off for charity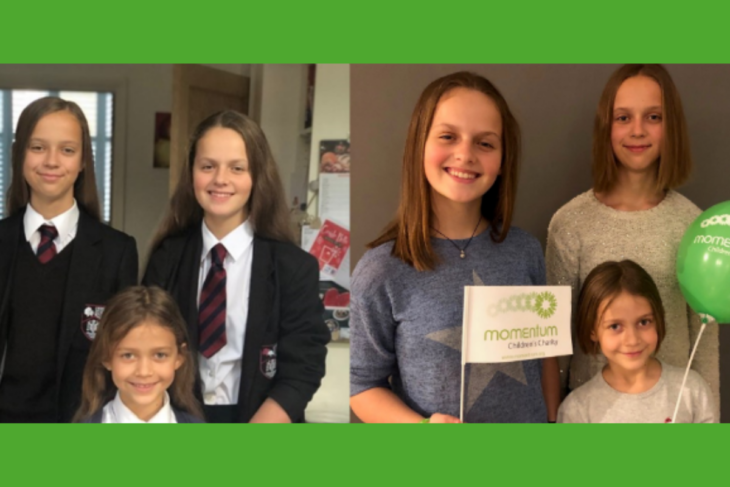 The charity supports children with cancer and life-challenging conditions. Christmas time can be especially tough for the families they support and many spend the entire festive season in hospital. The sisters wanted to raise money to help families who will be struggling over the Christmas period and chose Momentum Children's Charity after the youngest sister heard about them through her school.
Mother, Basia Paczesna-Vercueil says, "Every little girl wants to have beautiful long hair. I was very touched when all three of my girls decided to have their long, beautiful hair cut for charity. We heard of Momentum Children's Charity through Olivia's school and hope to be able to support them in their work this Christmas."
The girls will be donating their hair to The Little Princess Trust.
The sister's fundraising page: https://www.justgiving.com/fundraising/thevercueilgirlschristmasfundraising
Find out how you can support us this Christmas: https://www.moment-um.org/christmas/