News
The Children's Outpatients Department (COPD) at Kingston Hospital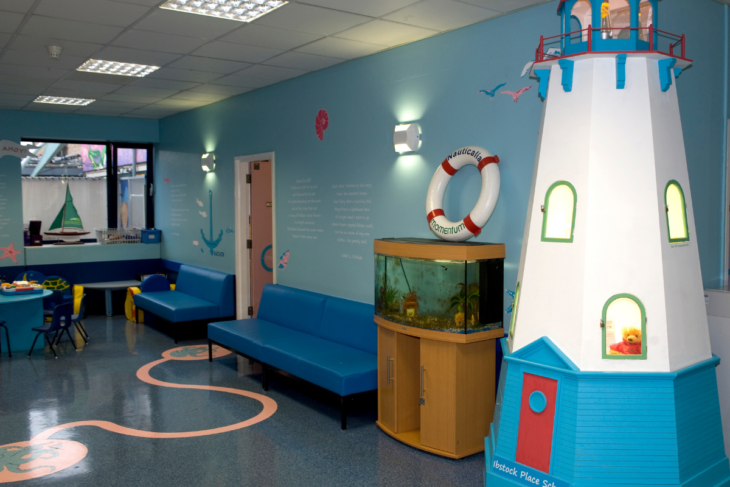 This department is where many children receive their initial diagnosis for cancer and other life-limiting conditions. It is the central hub for approximately 10,000 paediatric outpatient visits each year and subsequently has very heavy wear and tear. The department consists of a Consulting Room and a Main Reception area.
The first phase Momentum tackled was the transformation of the Consulting Room. The environment within this room has been greatly improved, creating a calm and caring atmosphere with delightful images and artwork by local artist Amanda Leggatt. A special 'treasure chest' playbox was included for distraction purposes! Feedback from both patients and staff has been very positive.
For the main Reception Area, Amanda Leggatt created a nautical atmosphere including a uniquely designed lighthouse (specially named after Ibstock Place School), a submarine-themed weighing area and a nautical reading and drawing area. The redesign had a strong emphasis on creating an exciting space whist keeping practicalities in mind. For instance, special attention was given to extending the available seating and the reading and drawing area was designed to keep children busy and amused.