News
The Brothers Trust golden hoodies raise over £40,000 for #CCAM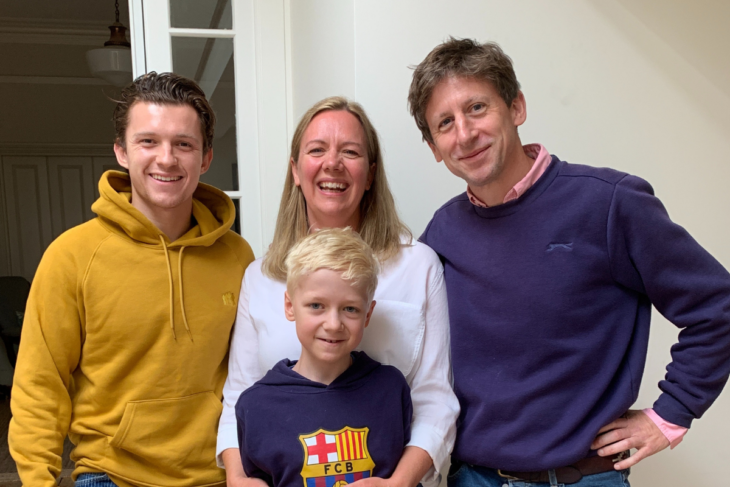 There were 1,409 gold hoodies sold, with all profits donated to helping fund the work we do in supporting children with cancer and their families. The colour was chosen as the gold ribbon – also embroidered on the hoodie's sleeve – is the internationally-recognised symbol of Childhood Cancer Awareness Month.
Alex, 8 years, a Momentum supported child received his hoodie from The Brothers Trust after returning home from hospital in a special, personal delivery from Tom Holland.
"Momentum Children's Charity have stood by us on a long journey and are still providing invaluable support. Our Momentum Family Support Worker is always at the end of a phone when we need her, and they have arranged some really special treats for Alex." said mum, Eleanor.
It is amazing that The Brothers Trust have sold these hoodies to support Momentum so they can help many more families going through the devastation of cancer diagnosis and treatment. Having Tom turn up on our doorstep after four days stuck in hospital, was just another special experience Momentum have been able to arrange and was simply a dream come true for Alex.
Shane, father of Alex, will be running the London Marathon this Sunday, 3rd October, in aid of Momentum Children's Charity also.
Bianca Effemey, Founder CEO of Momentum Children's Charity said: "These beautiful gold hoodies have been an incredible hit, raising so much and selling out so quickly. I am so grateful for the continued support the Holland Family have shown our small charity, helping to raise our profile as well as desperately needed funds after such a hard year for fundraising."