News
Support through lockdown: an update
Family support workers
Therapies and wellbeing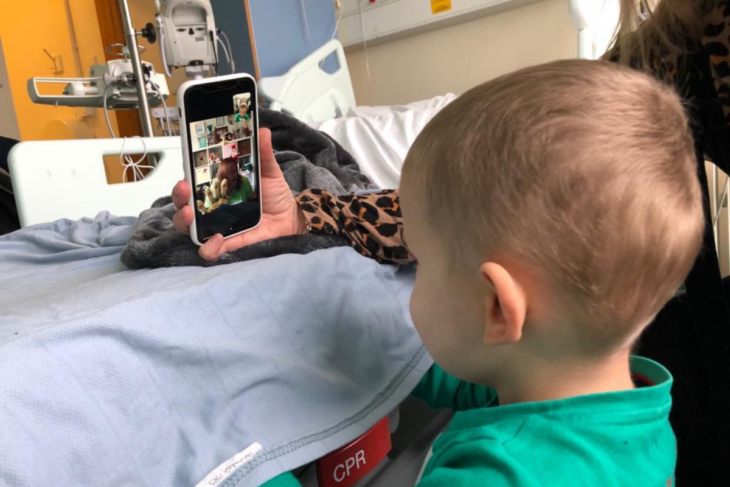 First thing to note is, that with our partner hospitals facing immense strain and heightened working restrictions across the board, we have put a pause on our Family Support visits to wards and homes. Our respite services have also had to be put to bed for the time being. We will continue to work closely with our NHS teammates and the government guidelines, as before, to assess as and when we will be able to safely reinstate these services.
In the meantime, it's back to our virtual support world and all of the ways we can continue to be there for our families from a safe social distance; here's a quick overview:
We will continue to be in regular contact via phone, email and text with our families.
Our range of therapy services will also continue to be offered virtually to families. These cover:

Virtual Momentum Magic sessions perfect for our older children and their families.
Online weekly music sessions for pre-schoolers.
Quarterly online peer-to-peer support group facilitated by Dr Erin Thompson bringing together our supported parents to discuss their anxieties and concerns.
Online fairy training sessions for younger children.
Educational support through tutoring and MediaPads.
Doorstep owl visits (weather allowing).
Online event for our Echoes families.
We are also researching other virtual arts and craft options, and provisions which can be sent direct to homes, to make life in lockdown that much easier for those whom we support.
As always in these unprecedented times, it will be a constantly evolving picture but we're feeling really positive about the resources we have in place.
We're very fortunate and thankful that we have an incredible portfolio of service providers who are helping us to adapt and deliver all of our ideas.

Claire, Service Development Manager