News
Sunshine comes to Epsom Hospital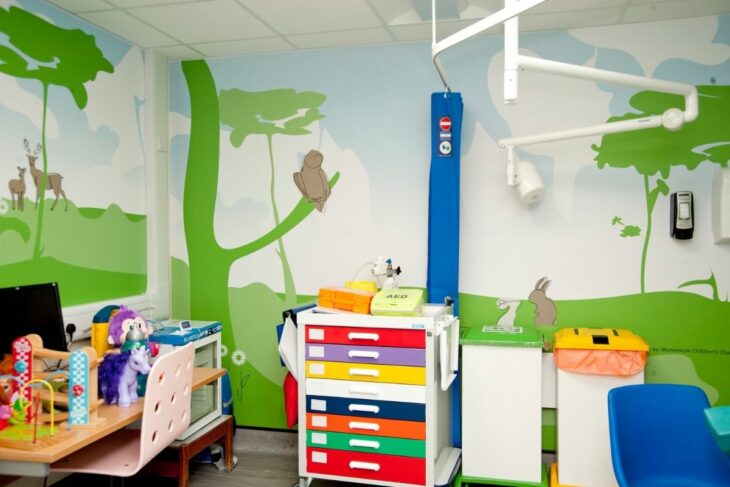 Bespoke designs were created for the five areas within this clinic, including the main entrance and waiting area; the oncology waiting area, treatment room and all the corridors. The new designs bring a sense of harmony and calm to the clinic as well as injecting some colour and sunshine!
In the main waiting room, a special play area has been created to distract the children and includes a beautiful wooden play screens allow the children to escape into their fantasy worlds while they wait for their appointments. The oncology waiting room features a large rainbow on the main wall and some lovely hand drawings of animals on the adjoining walls, while the treatment room has a woodland theme. Even the main entrance outside and the reception area inside are bright and colourful with clear signage to make it easier to navigate.
We love the waiting area, reception and oncology waiting room, the children are already enjoying using them and the play screens are a fantastic addition. The designs in those areas will make a huge difference to those waiting for their appointments.

Hannah Johnson, Junior Matron, Sunshine Outpatients Clinic
The Sunshine Outpatients Clinic, which was completed in March, brings the number of projects completed at Epsom Hospital to 14!