News
Stunning 'Secret Garden' for children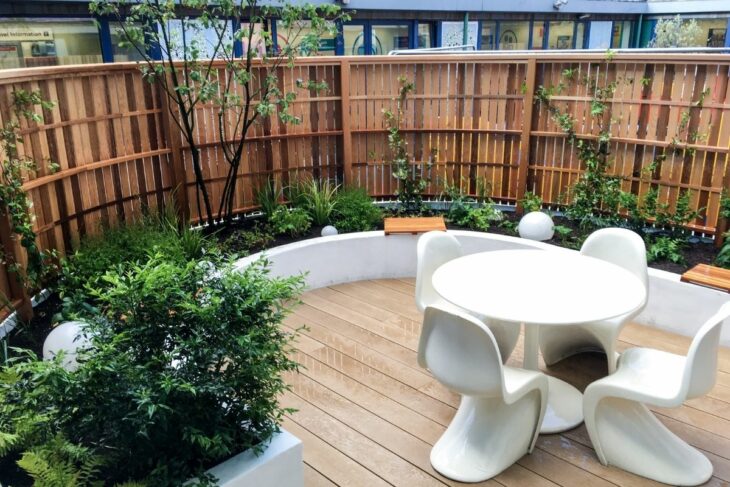 The garden, hidden away in the corner of the children's play area at Kingston Hospital, provides a calm environment for children and their families, somewhere where they can escape the hustle and bustle of a busy hospital and sit amongst beautiful plants for some peace and quiet.
Kingston Hospital's Paediatric Clinical Practice Facilitator Jamie Patel said: "The moment you walk into the 'secret garden' you feel an overwhelming sense of calm and peace. It is truly beautiful and will provide wonderful respite for so many children and their families."

Jamie Patel, Paediatric Clinical Practice Facilitator
It has been designed specifically for children and teenagers supported by Momentum children's charity and Kingston Hospital, including children and adolescents with mental health issues, special needs children, teenagers needing to 'chill out' away from the busy playground (used by toddlers and small children), children undergoing treatment for cancer and also hospital staff (when not being used by families).
This has been a fantastic and rewarding project to work on. It has been a pleasure to collaborate with the passionate and dedicated Momentum team to create a new garden space for the patients of the children's oncology ward at Kingston Hospital. I hope the garden will provide some respite and a peaceful place to escape the stressful hospital environment for the children and their families in incredibly difficult times.

Tom Massey, award-winning garden designer
The Generations Foundation and Momentum Echoes have supported this project.