News
Sea-Themed Treatment Room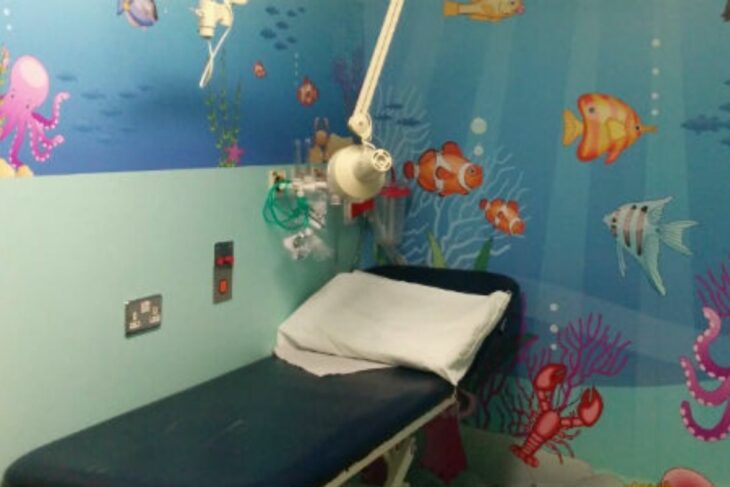 Typically, children receive treatment or tests in this room, some of which may be invasive and can be a frightening experience.
This particular room was in desperate need of a complete makeover to soften the atmosphere. Stunning wall and ceiling art are part of the design which provides a very welcome distraction for young patients. The new space provides a tranquil area for the safe delivery of on-going treatments, including blood transfusions.
Amazing – thank you so much for our fantastic new treatment room. The underwater theme really opens up the room and is so bright and cheerful for the children, lots of distracting things to look at whilst procedures are carried out. it will make being in hospital such a different experience.
We are very grateful to the sponsors and supporters of this project which is part of Momentum's long-term goal, to enhance the healing environment in our local hospitals.