News
Queen Mary's playroom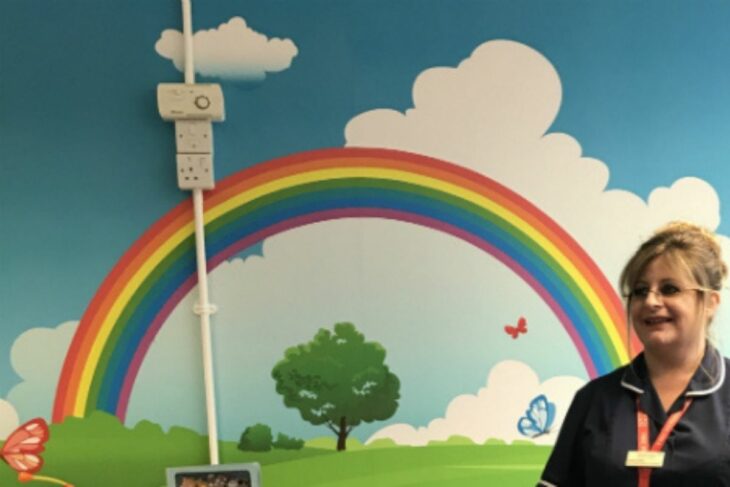 Scenes of a beautiful, tranquil meadow complete with butterflies, hot air balloons and a giant rainbow now adorn the walls of the previously plain-looking playroom.
Hospital Play Specialist Amanda Laughton said: "Having great play facilities is a really important part of the service we provide, and it's absolutely vital to our young patients. Our playroom provides our patients with the space they need to come and relax, enjoy themselves and provides a welcome distraction from the hospital ward and their illness. Play is also a very important therapeutic tool for staff on the wards, as it allows us to discuss a child's condition with them, and understand a bit better about how they're feeling.

Amanda Laughton, Hospital Play Specialist
The newly refurbished room looks stunning. It is summery and colourful and will be so uplifting for the many children and families who spend time in our playroom. We are so grateful to Momentum Children's Charity and The Toy Trust for making this transformation possible."
The new playroom was opened in October and was kindly funded by The Toy Trust.