News
Playroom and sensory room refurbishment, St Peter's and Ashford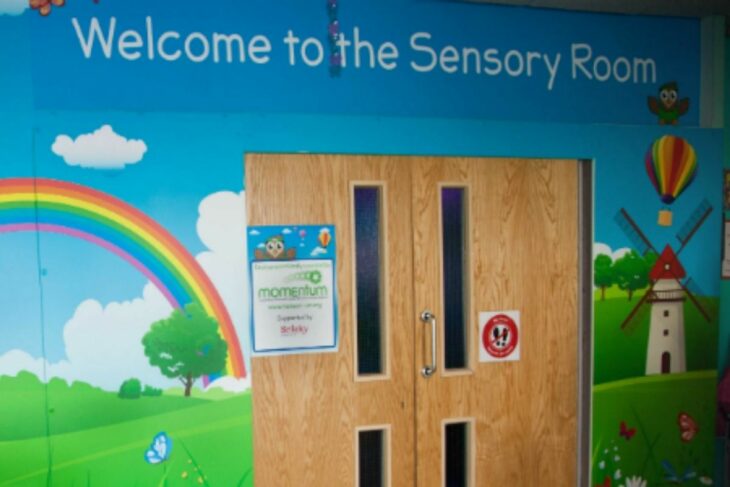 The aim of the project was to create environments that help ease children's anxiety while receiving medical treatment and help children find a sense of normality through play during their time in hospital.
At a time that's stressful and full of uncertainty for the children on the ward, we wanted to create an area that would remind them of who they are, a place that they can find support and understanding, a space intended solely for play.

Izabela Wakula, Play Specialist, Ashford and St Peter's Hospitals
For the Playroom, the many changes included careful use of colour to obtain the right balance between bright and vibrant but while also maintaining a sense of calm. The Playroom, which was designed to accommodate all ages including a teenage audience, includes an arts and crafts area and a gaming station, which is very popular with the young patients and their visiting siblings.
The Sensory Room was designed for one-to-one sessions with children and features a soft play area and a beautiful star light projector. Intensive therapy through play happens here to bring both stimulation and calm according to the needs of each child.
Both rooms are used intensively and form a key part of the healing process for the children treated on the Paediatric ward.
I would like to say a really big thank you to Momentum Children's Charity for implementing this project, for all their work in planning and designing the rooms along with our play specialists and also a huge thank you to Berkeley Homes for their incredible fundraising that has supported the project and now has made it a reality. We are extremely grateful for this amazing gift and I know it will make a huge difference for all of our young patients!

Andy Field, Chairman at the Ashford and St Peter's Hospital Trust