News
Park life isolation room at Epsom Hospital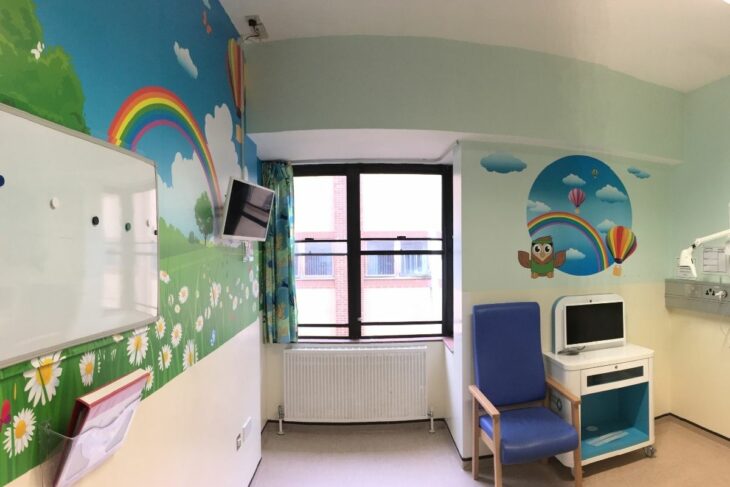 We worked closely with the clinical and estate teams at the hospital to transform one of the isolation rooms into a bright, child-friendly, calming environment. The colourful and fresh designs depict a beautiful, tranquil meadow with butterflies, hot air balloons and a rainbow. Also included as part of the design was a chair-bed for parents who need to stay overnight and a mobile gaming unit, which is always very popular with the children.
Another fantastic refurbishment in one of our isolation rooms. The beautiful designs are a great distraction when children are undergoing treatment and they will help the entire family feel calmer and more cared for during their time at Epsom Hospital. We also can't underestimate the effect the improvements have on our staff.

Karen Kilday, Casey Ward Manager
This project was completed in April 2018 and was funded by The Wisley Foundation.
It's great to have witnessed the relationship between Momentum Children's Charity and Epsom Hospital grow over the last few years. We are very grateful to The Wisley Foundation for making this project possible, and are committed to continue working with the NHS Trust over the coming year on further exciting projects to enhance the hospital environment for seriously ill children and their families.

Bianca Effemey, Founder CEO of Momentum Children's Charity