News
Our charity golf day was a hit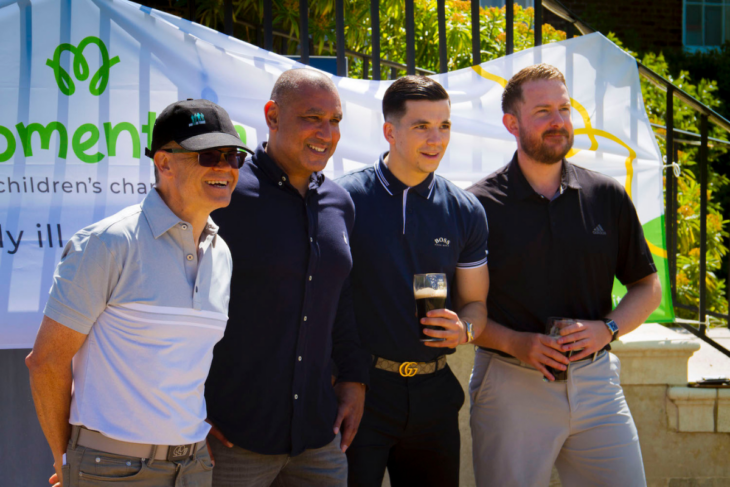 On Friday 27th May, thanks to our sponsors Air Charter Service and our hosts Richmond Golf Club, we held an absolutely wonderful Charity Golf Day. 18 teams joined the competition and each team had their own celebrity guest from the Stage Golfing Society; this year we were delighted to welcome David Coleman, Steve Coppell, Duncan Duff, Wayne Eagling, Peter Fleming, Phil Glenister, David Haydn, Dominic Holland, Steve Jones, Paul Manuel, Peter Orton and Chris Villiers.
It was uplifting to see how much everyone enjoyed taking part, and our wonderful winning team of the day was Dave Butcher, Marco de Colle and David North, playing with actor David Haydn. Close on their heels in second place were Tamsin Loke, Robert Hunter and Steve Burridge, playing with Peter Orton and in third place came the KRS Team playing with Dom Holland. Rod Dash won Nearest the Pin and Longest Drive was won by Ollie Lloyd.
We were delighted to welcome Oli Foss from our sponsor Air Charter Service to help us run the day selling Mulligans and raffle tickets and huge thanks to Dominic Holland for hosting our auction, which raised an incredible £9,900. The overall fundraising total for the day was a swinging £18,597.78.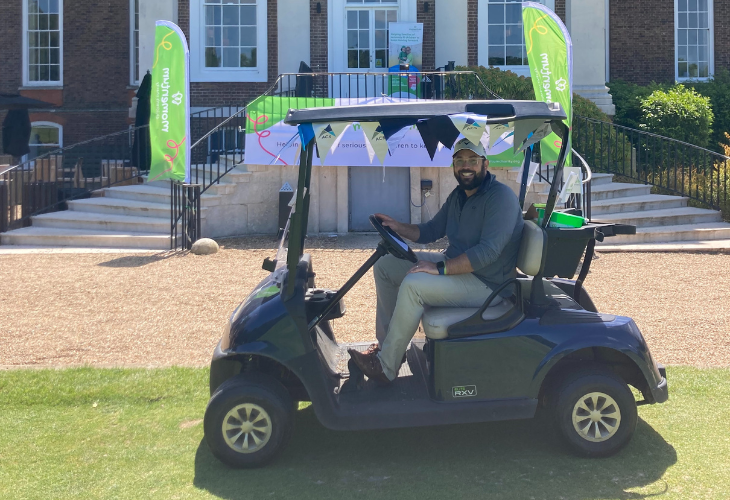 Our annual golf day wouldn't be what it is without all the brilliant people who take part, so we'd like to say a huge thanks to all the teams who joined us on the day and their wonderful team mate celebrities from the Stage Golfing Society. Special thanks to our main sponsor Air Charter Service and to Pinnacle for sponsoring Nearest the Pin. Thanks also to Brendan Howell, Golf Professional at Horton Park Golf Club, for his support.
Special thanks to everyone who donated auction and raffle prizes:
Bayley & Sage Wimbledon
Callaway Golf
The French Table
Peter Fleming
The Petersham Hotel
The Brothers Trust
Horton Golf Park
Brendan Howell
The Jockey Club
Little Star Services
Allan Lloyd
Ollie Lloyd
Richmond Golf Club
Roz Ana Restaurant Kingston
West Byfleet Golf Club