News
Nature artwork updates final areas of Epsom Hospital's Paediatric Ward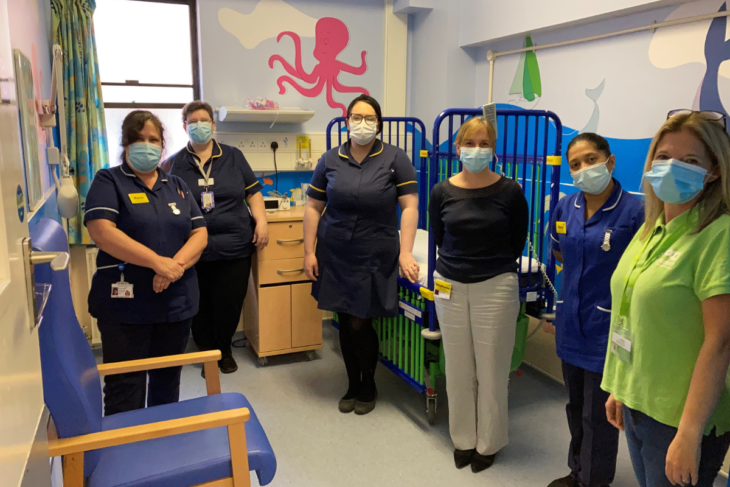 These projects have brought the last areas of this children's ward to life, in line with the rest of the comforting and bright artwork Momentum has already installed.
The isolation room and treatment room have had a beautiful sea-life theme installed, enhancing these spaces with images which will help to calm and distract children undergoing difficult procedures.
Hospital stays and treatment are an anxious time for seriously ill children, and their parents. These wonderful images provide a small distraction, spotting small seahorses or counting the legs of an Octopus helps to pass the time when these children are undergoing uncomfortable treatments. Everyone loves the new artworks and even the staff benefit from the soothing sea theme!

Lucy Lloyd-James, Deputy Paediatric Oncology Nurse Specialist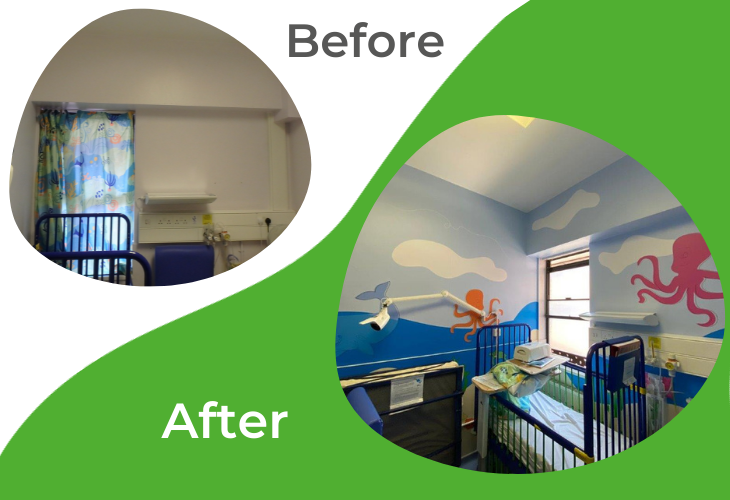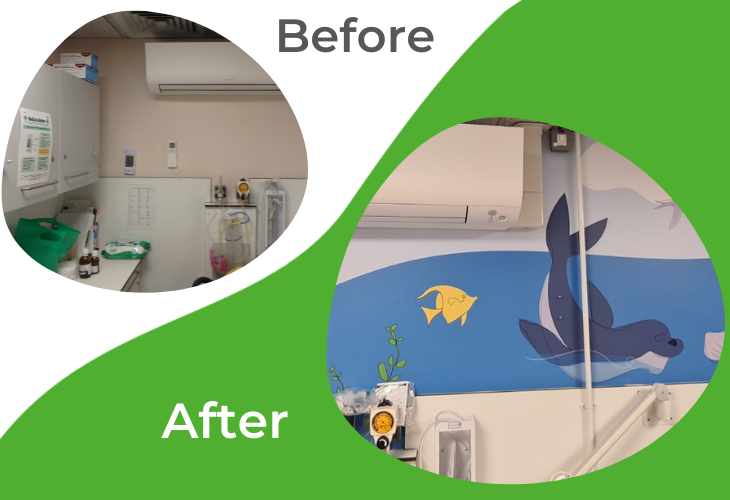 Funding from The Story of Christmas Appeal also enabled Momentum to complete a much-needed woodland make-over for one of the en-suite bathrooms on the ward. This is one of only two en-suite rooms on the ward and in great demand but previously the bathroom was a sterile, unwelcoming environment.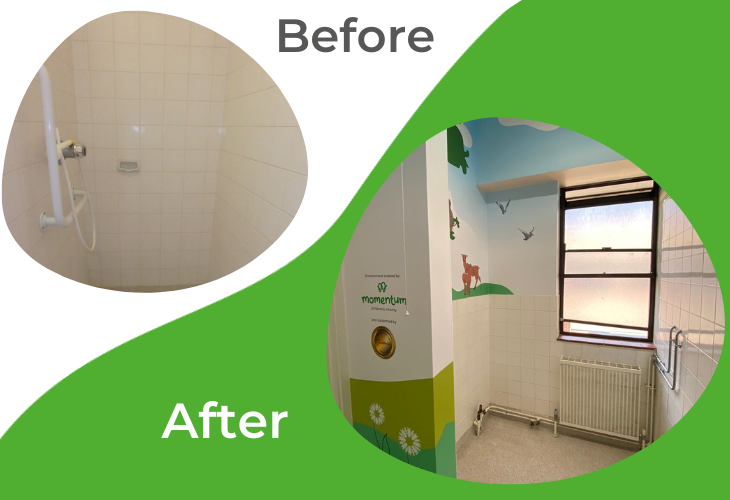 The refurbishment of these spaces has provided a bright and welcoming environment, creating a more positive and calming experience for children in hospital, which in turn helps the NHS staff administer treatment and provide medical care.