News
Momentum wins Gold Medal at RHS Hampton Court Flower Show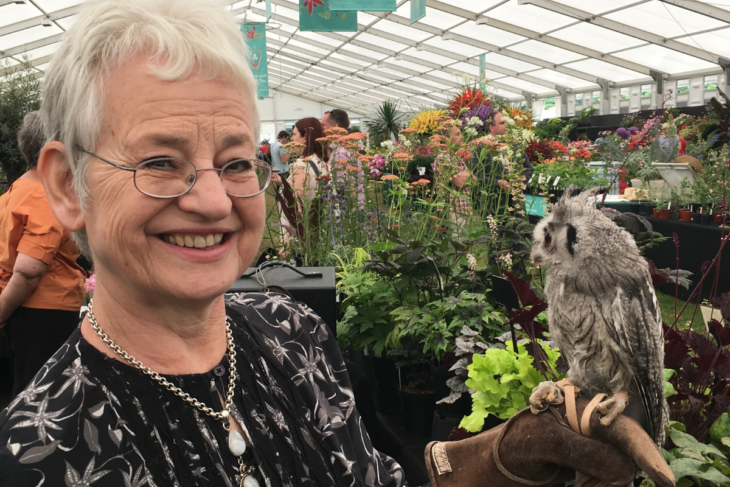 Gardens and outside spaces have always featured greatly in Momentum's work, with the charity having designed and constructed hospital play areas, gardens and even a vegetable garden.
Momentum's Founder and Chief Executive Bianca Effemey said: "Winning gold at Hampton Court is such a huge privilege. Having a very sick child is one of the most unimaginably hard things that a parent will ever have to go through. Outside spaces and gardens can provide the respite that families need to escape the daily clinical hospital environment. It means a great deal to us that our own peaceful Momentum Garden has won such a prestigious award."
In conjunction with Tale Valley Nursery in Devon, the Momentum Garden at Hampton Court, sponsored by Chartridge Developments plc, features beautiful willow sculptures designed by renowned sculptor Victoria Westaway, representing a Momentum family of two parents and their two children. The sculptures will be auctioned at a later date to raise funds for the charity.
Chris and Lorraine Birchall of Tale Valley Nursery in Devon, who won a Gold Medal for their Momentum garden design at Chelsea Flower Show last year, and renowned willow sculptor Victoria Westaway have this year again kindly offered their horticultural knowledge and design expertise to represent the journey taken by Momentum families.
Chris Birchall said: "After having the privilege of working with Momentum last year at Chelsea we are delighted to be working with them again this year at Hampton Court promoting such a worthwhile cause. It is a great honour once again to have won Gold."