News
Momentum Wins Gold at RHS Hampton Court Flower Show 2017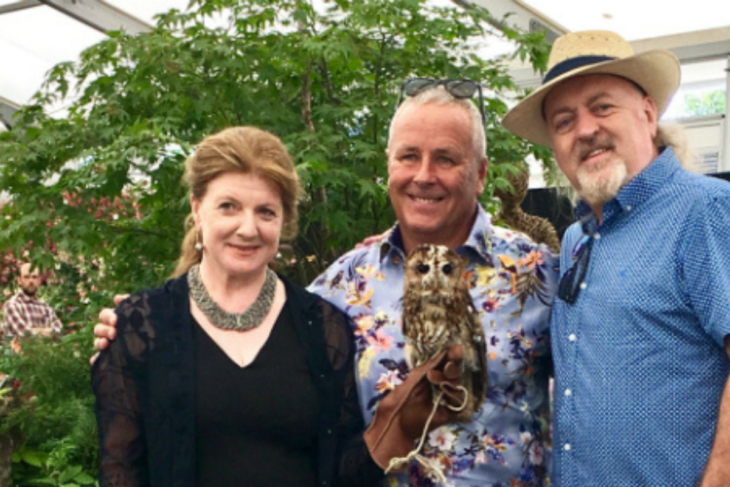 Gardens and outside spaces have always featured greatly in Momentum's work, with the charity having designed and constructed hospital play areas, as well as gardens for sick children in their homes. Recently the charity collaborated with local award-winning garden designer Tom Massey to create a beautiful and tranquil 'secret garden' at Kingston Hospital's Paediatric Unit.
Momentum's co-founder Bianca Effemey said: "We are so thrilled to have won gold for a second year running for our peaceful Momentum garden at Hampton Court. Gardens feature greatly in the charity's work, and provide a sanctuary for so many of our families who are going through the most unimaginably difficult time of their lives. It is such an honour to receive this prestigious award."
In conjunction with Tale Valley Nursery in Devon, the Momentum Garden at Hampton Court features beautiful willow sculptures designed by renowned sculptor Victoria Westaway, representing a Momentum family of two parents and their two children. The sculptures will be auctioned at a later date to raise funds for the charity.
Chris and Lorraine Birchall of Tale Valley Nursery in Devon, who won a Gold Medal for their Momentum garden design at Hampton Court Palace Flower Show last year, and renowned willow sculptor Victoria Westaway have this year again kindly offered their horticultural knowledge and design expertise to represent the journey taken by Momentum families.
Chris Birchall said: "We are delighted to be working with Momentum again this year at Hampton Court promoting such a worthwhile cause. It is a great honour once again to have won Gold."
Momentum receives no government funding so relies entirely on the support of the public and funds raised through its charity work. To find out more about the charity visit www.moment-um.org