News
Momentum sprinkles some Christmas magic at Santa's special party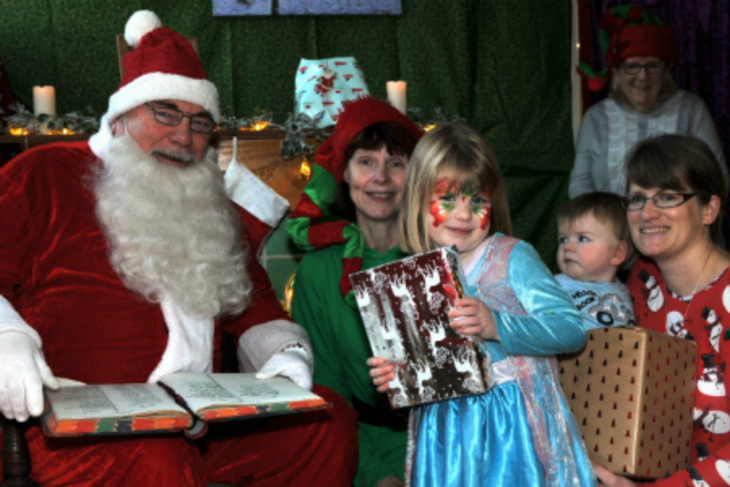 Every year Kingston-based charity Momentum holds a very special Christmas party for the children it supports, many of whom are currently undergoing cancer treatment or have other life-limiting conditions, along with their parents and siblings.
Thanks to the many volunteers who gave up their time to help out and kind donations, dozens of children spent the afternoon enjoying a tea party and entertainment and left with an early Christmas present from Santa.
The stunning Santa's Grotto, complete with real pine trees, was designed by film set designer Amanda Dazeley, who is currently working on the new Disney film Mary Poppins Returns, due to be released in December 2018, but gave her time free of charge to support Momentum's party.
Kingston mum Pamela Sturniolo said: "Thanks so much to Momentum for the Christmas party yesterday. The kids had a lovely time. We often have to avoid most family events as Sam finds new environments and crowds very difficult. After a bit of time running about on Ham Common he felt ready to join in. We managed to all see Santa as a family and get a very rare family picture. With the magician and lovely food we all felt thoroughly looked after."
Momentum Fundraising Events Manager Natalie Harvey said: "We all had such a fun afternoon. Many of the children we support are prone to infection and unable to go to many parties, so this was a really special treat just for them."
Momentum would like to say a special thank you to estate agents Kinleigh, Folkard & Hayward, Kingston who made a £1,000 donation towards the party costs, and James Whurr and Latchmere School in Kingston for donating presents.