News
Momentum honoured to be part of 'Rosiefest'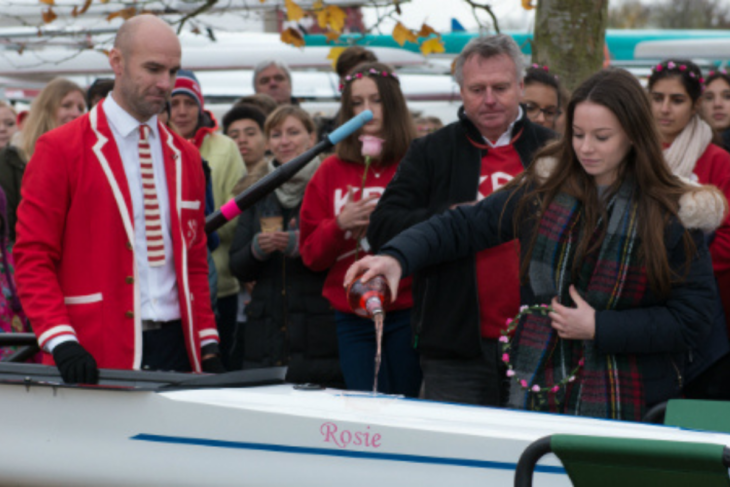 Those who attended the event said it was a day filled with love and memories of a beautiful girl, who lived life to the full, never stopped smiling and was always a joy to be around.
Around 700 people came together for this very special event, where Rosie's family, childhood friends, schoolfriends, teachers, rowing club friends and countless others exchanged stories of their time with Rosie. Floral hair garlands, homemade cakes and beautiful fresh roses were on 'sale' with donations being made to Momentum Children's Charity, who have been supporting the Mitchell family since Rosie passed away. All agreed that the feeling at Rosiefest was one of gratitude from those who had the privilege of knowing the much-loved teenager. 
As many people already know Rosie Mitchell, 15, collapsed while rowing on the Thames with her friends from Kingston Rowing Club on 17 September, and subsequently died in hospital that morning, despite the best efforts of the emergency services. Her sudden and untimely death shocked and deeply saddened all who knew and loved the teenager. Rosie's death is currently unexplained but is thought to be due to cardiac arrhythmia.
Momentum co-founder Bianca Effemey, who attended the event on Saturday, said: "Momentum was honoured to be a part of the celebration of Rosie's life. It was an incredibly emotional but beautiful day, a day filled with laughter and tears and a fitting tribute to a beautiful young girl who clearly touched so many people's lives."
And she added: "We are so humbled by the generosity and kindness of the local community who are raising funds to help us continue supporting families like Rosie's."
To her family, Rosie was a vivacious, fun-loving and bright daughter, sister and friend, who was blossoming into a wonderful young woman. She was a successful student at Grey Court School, Ham, had a great group of friends and social life and was managing to balance this with a promising modelling career and rowing. She was an extremely healthy and fit girl.
Rosie's father Andrew Mitchell said: "In rowing, Rosie had found a sport that she loved. She had joined Kingston Rowing Club and quickly became a keen rower, enjoying the special bonds she formed with her crew members, keeping fit and healthy and the beautiful early mornings on the Thames with her friends.
It is some consolation that she died doing something she loved with friends she loved."
Through its specialist bereavement service Momentum Echoes, Momentum children's charity has been supporting the Mitchell family since Rosie's death in September, and will continue to support them for as long as it is needed.
To date over £21,000 has been raised for Momentum through Rosiefest and Rosie's Virgin Money Giving page.
The Mitchell family has asked for any further donations to be made to Momentum, as they wish funds to go towards supporting families like them, who have suffered the unimaginable heartbreak of losing a child.
The charity helps through their personalised bereavement support for the whole family, including counselling, memory-making and respite holidays and breaks on their riverboat.