News
Momentum Heroes walk to support terminal cancer patient, Ollie Lovis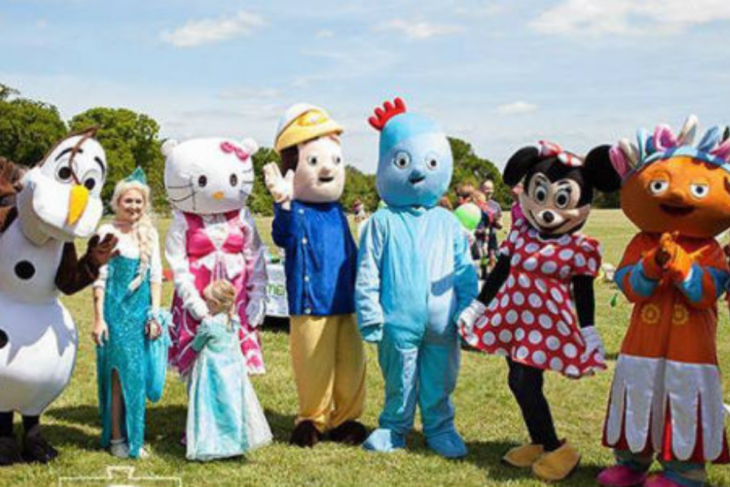 The idea of having a Momentum Hero's fancy dress walk came from Terri Lovis, mum to Ollie Lovis who is 3 years old. Ollie was diagnosed with a rare form of cancer when he was 2 years old and has endured months of chemotherapy and proton therapy. Sadly in December the family had the heart breaking news that the cancer had returned and Ollie's condition is now terminal with only months to live.
Ollie is a kind and gentle little boy who loves to chat with everyone he meets and has a real love for dinosaurs and animals. He loves playing with his little sister and like most little boys and girls enjoys dressing up as his favourite hero. Ollie and all the Momentum children are true heroes and the walk is to raise funds and awareness to continue the support given to the children and families.
Terri is always keen to support Momentum with fundraising ideas as the support given to the family during this difficult period has been above and beyond their expectations. The walk also comes at a very special time as it is the day before Ollie's 4th Birthday. This will be an opportunity for friends and family to show their support for Ollie and all of the children that Momentum supports.
All Momentum children and siblings are Heroes and to put on this event with the support of the local community walking and dressing up as their own hero's will help raise funds for a Momentum boat on the Thames. This boat will provide a respite retreat for families to escape to when travelling far from home is not an option.
The walk was a one mile route around Nonsuch Park in Ewell, Surrey and is for local children and their families to take part in.
Momentum is a local charity supporting children, and their families, who are undergoing treatment for cancer and other life limiting conditions in Surrey and South West London. Established in 2004, Momentum has two core objectives; to provide immediate family support and to enhance healing environments at local hospitals.
Momentum's work covers an extensive range of needs, offering support throughout the whole journey – from diagnosis, during treatment and beyond. Helping around 250 families across four local hospitals, the latest hospitals being Epsom General and St Peters.