News
Marney's Village Inn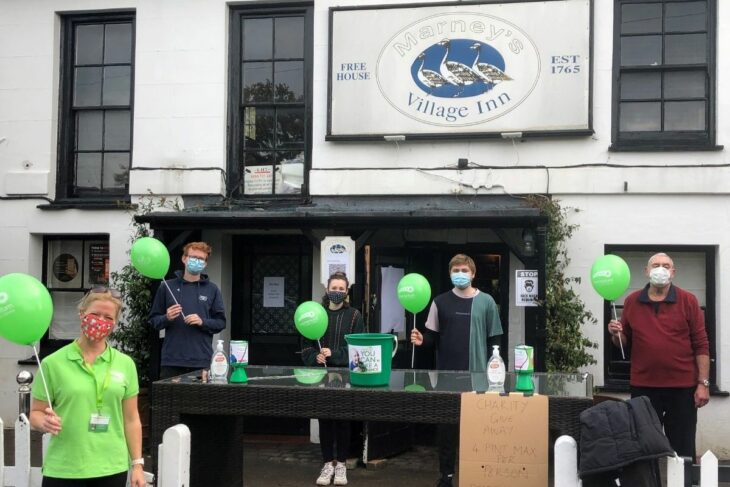 He was put in touch with Momentum by one of the nurses at Kingston Hospital and in partnership with Bentalls Kingston, who kindly gave Tom a 50% discount, he bought and donated a wonderful pile of presents to cheer up all the sick children spending Christmas in Kingston Hospital.
"I wanted to do something for charity, and couldn't think of a better cause around Christmas time than doing something for kids, so I was glad to be introduced to Momentum Children's Charity who helped distribute all the presents."
Each Christmas, since 2014, Marney's Village Inn generously donates one full day's takings to Momentum, and has raised over £7,000 for the charity. Tom still collaborates with Bentalls, and other local businesses, to put together a fabulous Christmas Hamper to raffle, and has also agreed to add a £2 donation to his Christmas menu, raising yet more invaluable funds for Momentum.
"All the staff and customers of Marney's Village Inn are delighted to support Momentum," said Tom. We are thrilled to have such a long-term and generous partner.