News
Little Oaks Treatment Room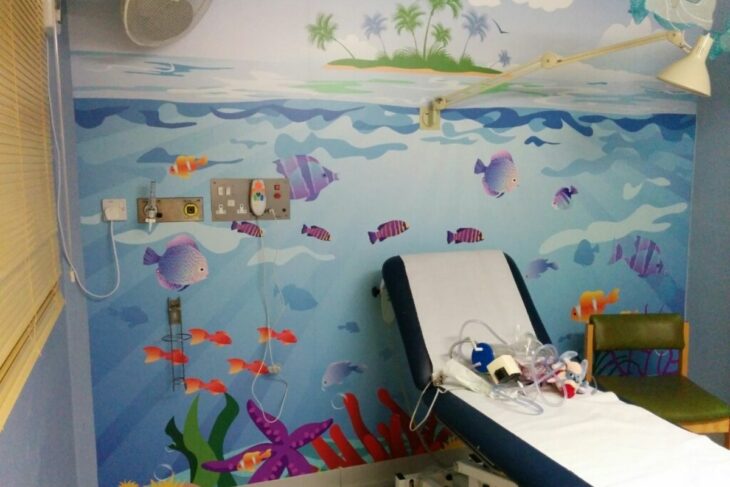 Momentum has been working with the Paediatric Oncology Unit in the Little Oaks Ward at St Peter's Hospital in Chertsey to support children being treated for cancer and to improve the healing environment.
This new treatment room allows chemotherapy needs to be administered in a closed, private area. The room has been designed and re-decorated sympathetically to help provide a more homely and warm environment, enabling the child patient to feel more comfortable and secure whilst undergoing treatment and quell their fear of the clinical procedures taking place. In addition, concealed storage units for medical accessories are also useful for lessening anxiety.
The refurbishment of these treatment rooms form part of Momentum's long-term goal to enhance the healing environment within St Peter's Hospital.