News
Former Kingston Mayor raises over £30,000 for sick children locally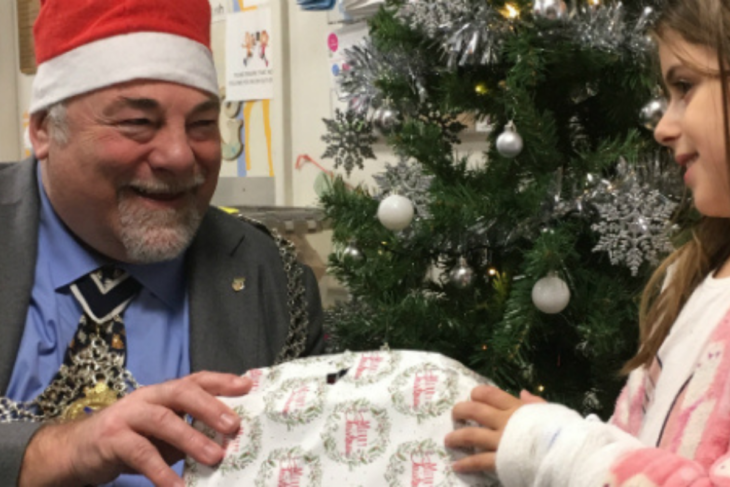 These vital funds will go towards providing ongoing support of families with children with cancer and life-limiting conditions locally.
Cllr Geoff Austin, handed over the sum of money to Momentum at the Retiring Mayor's Dinner, which was hosted by the current Mayor Cllr Julie Pickering in honour of her predecessor.
Momentum's co-founder Bianca Effemey said: "We are so grateful to the former Mayor Geoff Austin for raising this staggering amount of money. At any one time we support over 150 local families who have a seriously ill child, over half of which are treated locally at Kingston Hospital.
"This incredibly generous donation will go towards our ongoing support programme for Kingston families, inside and outside of hospital, which aims to give them much-needed emotional and practical support throughout their gruelling journey. We couldn't do this without amazing supporters like the former Mayor, so a heartfelt thank you from the Momentum team, and all the families we support."
The incredible funds raised, almost double what was originally anticipated, will help Momentum to continue to support sick children and their families in the Kingston area and will also go towards an upcoming project at Kingston Hospital, to transform an area within the children's A&E department. This donation will make an enormous difference to many local families' lives.