News
Family take on the Bacchus Half in memory of their son, Ben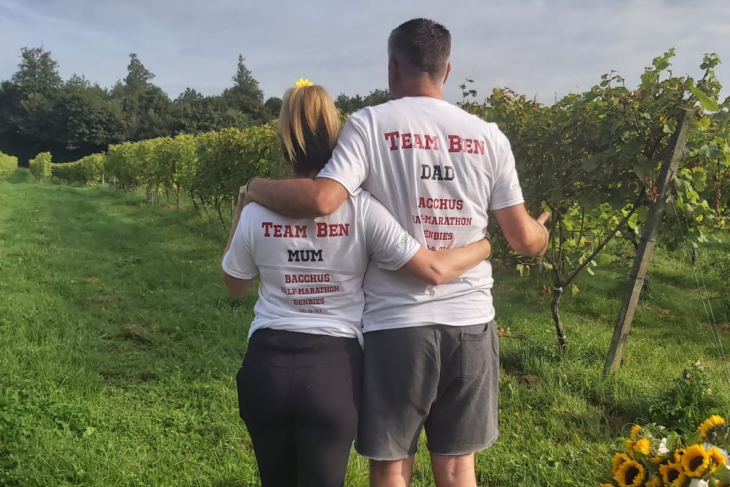 Ben, aged just 14, tragically died suddenly and unexpectedly at school as a result of an underlying heart condition. This year, his family wanted to honour his memory, and decided to take on the Denbies Bacchus run in the beautiful Surrey Vineyard.
Mum and Dad, Cathy and Mark, as well as his sister, Scarlett, all took part in the half marathon, cheered on and supported by 30 of their nearest and dearest friends and family. They had a wonderful day in the sun and their phenomenal efforts raised over £14,000 in memory of Ben; money that will support the work Momentum does in helping families like theirs.
The O'Connell's were in such shock after Ben's death they hardly remember their first meeting with Bianca, Founder CEO and Niki, one of our Family Support Workers. They visited the family within two days of the tragedy, explaining the support Momentum Children's Charity can offer, from emotional support to helping with practical arrangements.
Momentum has supported us in ways we didn't even realise we might need. Although it was such an awful time, the break on their boat was a welcome change of scenery and gave us the opportunity to spend precious time together, away from the rest of the world.

Mum, Cathy
Since then, Momentum Children's Charity have been there to provide a whole range of support, including putting Mark and Cathy in touch with another of their supported families, who had gone through their own tragedy three years earlier, and invited them to join their Momentum Echoes support group for bereaved families.