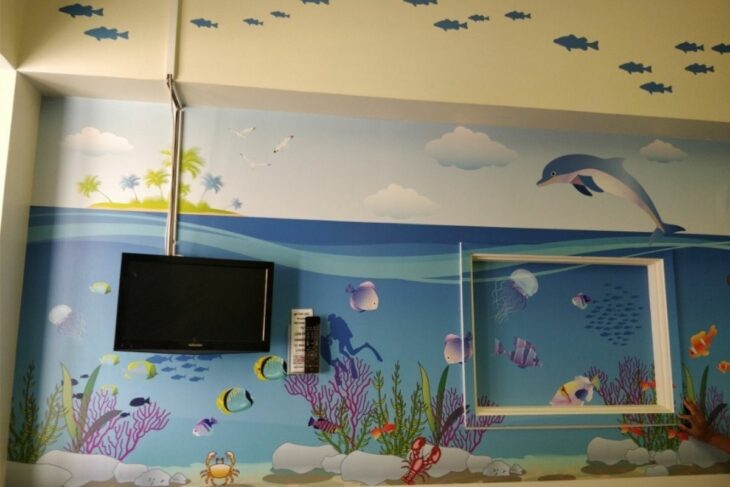 The refurbished room on Casey Ward now features beautiful underwater sealife images, transforming a previously plain and clinical-looking room into a colourful and uplifting space.
'Momentum has transformed yet another room on our lovely ward, this time a beautiful seascape. This will make a real difference to our poorly children and their families who often spend several days in isolation in rooms that can sometimes be uninspiring. Thank you again to Momentum's funders for helping to brighten up this isolation room to help make a hospital stay that little bit more bearable. All the staff on Casey Ward are very grateful for the support and we can't wait to see how well received it is by our patients and families.

karen Kilday, Ward Manager
The latest refurbishment is part of Momentum's ongoing partnership with Epsom Hospital to enhance the healing environment. In the past year, the charity has transformed three isolation rooms, the Playroom, and Parents' Room on Casey Ward.