News
East Surrey's Drive-in isolation room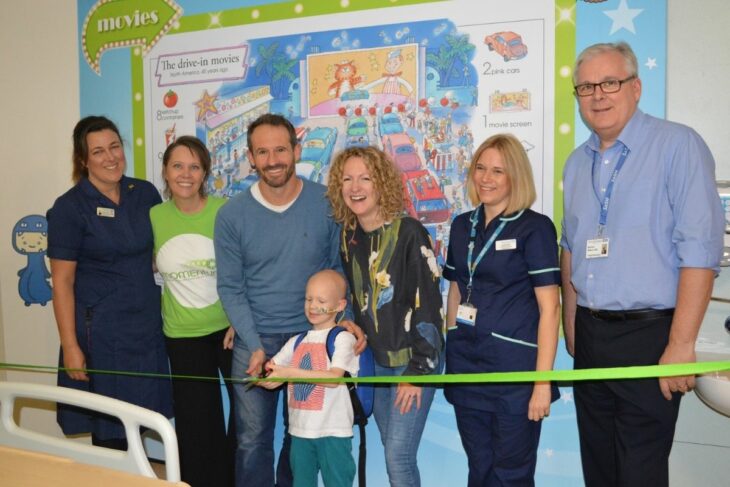 A colourful scene of a drive-in movie now adorns one of the walls in the cubicle on Outwood Ward. The project was a collaboration between ourselves and local charitable initiative, George and the Giant Pledge who kindly funded the project.
The drive-in movie theme has really brightened up this room, giving it colour and making it so much more child-friendly. And there's a real focal point now for the children to look at. It will make such a difference to the poorly children and their families who often spend several days in isolation.

Ellen Parker, Outwood Ward Manager
This refurbishment kick starts an ongoing commitment to East Surrey Hospital to enhance the healing environment. Studies show that a good, uplifting environment can greatly aid a child's recovery. This latest project at East Surrey will certainly improve the sterile environment that was in this room previously. To date, this newly designed room has proved very popular with all the young patients, some of whom are particularly fond of counting the number of hot dogs they can find in the wall-art!