News
Croydon University Oncology waiting area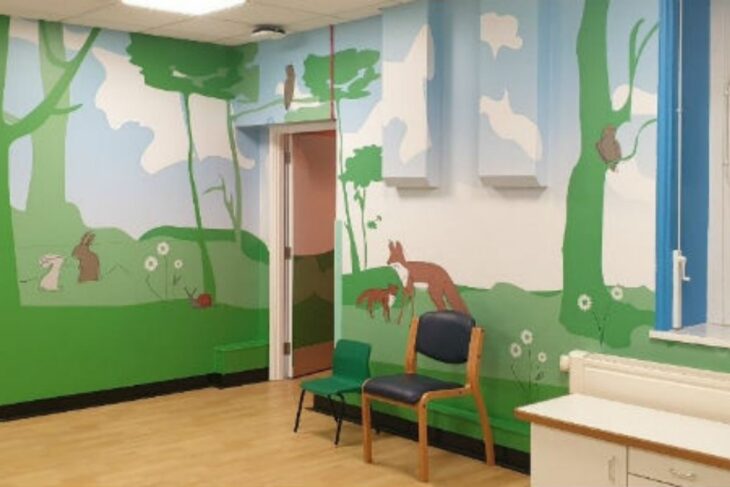 The new design which features a woodland scene brings calm and colour to this formerly bland and clinical looking waiting area. As well as really cheering up this area, the lovely wall-art provides a visual distraction for the young patients waiting in this area.
The wall-art was installed in two days and the team worked closely with the medical staff to minimise disruption to this busy hospital area. The new environment helps alleviate some of the stress for all the young patients seen in this department while they wait for their oncology appointments.
Thank you very much for the lovely design in our oncology waiting room. We are very grateful that you chose to undertake this project at Croydon for the benefit of our children. The area is now bright & appeals to all the children attending the unit. It provides a separate, relaxing & calming area for the children to wait prior to their treatment. Some of the children have responded with "Wow" & "Lovely" & "What a change".

Ann-Marie Baker, Sister of Willows Outpatients at Croydon University Hospital.
This project was kindly funded by Zurich Community Trust and was completed in February 2019.