News
Calming and uplifting designs come to Epsom Hospital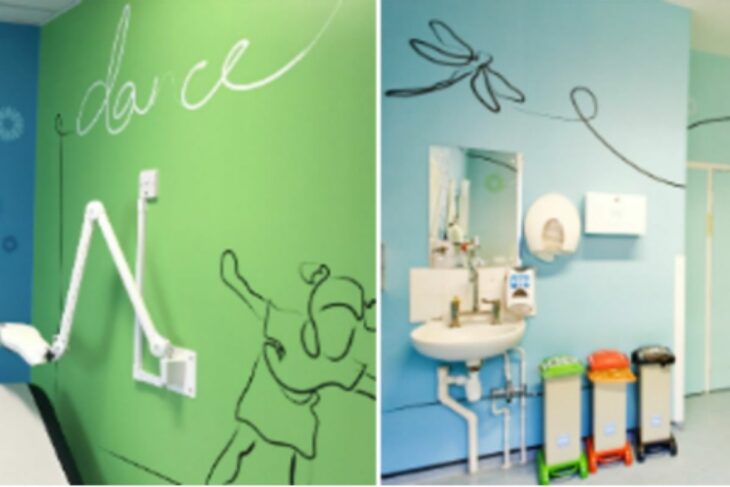 Two areas have been transformed with wonderful new designs that are both uplifting but also calming at the same time. The two projects included the refurbishment of an isolation room on Casey Ward and the clinic in the new Children's Outpatients department. Both are areas where Epsom oncology children are seen. The once blank walls now depict a design that flows around the entire room, one room featuring dancers and the other a nature theme. The new designs were carefully considered to ensure they were suitable for children of all ages.
19-year old Ciara, who was diagnosed in April 2016 with Acute Myeloid Leukemia, spent many long days in a hospital room. The charity, that supported Ciara and her family through this traumatic time, asked Ciara and other children for input.
I love the designs- the colours are very soothing. I really like the way the lines flow around the room- it makes it feel like it is a journey. The design allows your imagination to take you away. I would be so pleased to be in one of these rooms. I also like the way the design is not too busy or cluttered, it means it's easier for patients to add their own touches.
The isolation room was funded by XL Catlin and the clinic room was funded by Fidelity International. Both rooms were completed in August 2018.