News
An amazing night of comedy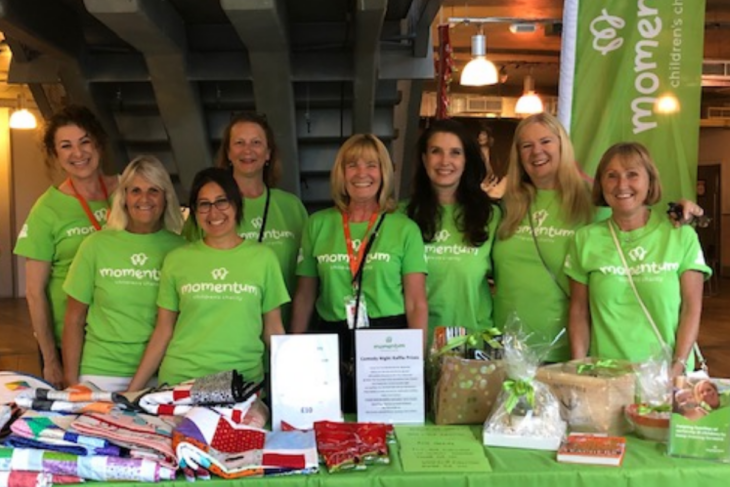 Erich McElroy hosted our Big Comedy Showcase evening, instantly warming the crowd and getting the laughter levels dialled up from the get go. Joining him on stage was a spectacular line-up including Maisie Adam, Ivo Graham, Brett Goldstein, Esther Manito and Joel Dommett; who were all incredible and collectively created an uplifting evening which was the perfect way to end the weekend on a high.
Our wonderful Ambassador, Kim Ismay, also took to the stage to speak about the work we do with our partner hospitals supporting local families and why, given we receive no government funding, evenings like this comedy night were so important in helping to raise funds and support the work we do.
Thank you to all those who bought tickets and came along to enjoy the evening – an evening which wouldn't have been possible without the kindness of volunteers who gave up their time, and the generosity of our raffle prize donors who made some lucky raffle winners even happier at the end of the night.
Our warmest thanks go to:
Erich, Maisie, Ivo, Brett, Esther and Joel for providing all the laughs with their great sets.
Kim, for representing us on stage so perfectly and for her unwavering support these last 18 years.
Rose Theatre for hosting us and all the friendly and helpful staff working on the night.
Our super star volunteers Jo R, Nikki, Kate, Annie, Alexandra, Judy, Jo G, Helen, Gillian and Gina.
And last but not least our generous prize donors: The Wych Elm, Las Iguanas, Roz-Ana restaurant, Rose Theatre, Crack Comedy Night, Josh and Jon hairdressers, Laithwaites Surbiton, Janice Gravett, David Walliams and the Antelope Pub Surbiton.