News
A night of fundraising that really made its mark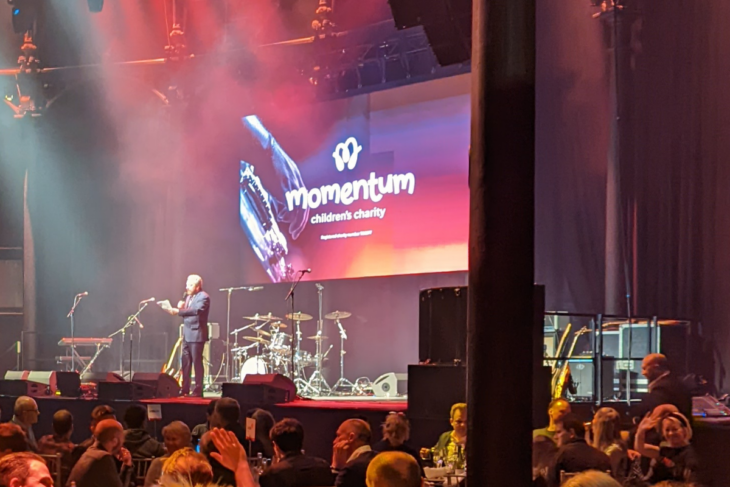 As the beginning of March rolled around, the feeling of excitement and the buzz in our office was palpable. Energy Rocks, delayed for two years due to covid restrictions, was finally happening and with thanks to the generosity of those supplying prizes, we also had an auction line up to be proud of which we hoped would be the driving force for some fantastic fundraising for the night.
Hosted at the Roundhouse in Camden, the evening was centred around a rock concert – bringing industry friends, colleagues and acquaintances together – with the collective aim of raising as much money as possible to invest in the vital work we do in supporting families with seriously ill children.
Two words. Mission accomplished.
Throughout the night, and with a huge onus on the fantastic auction held, we raised over £90,000. An eye-watering amount of money and also enough to, combined with donations we've received throughout this financial year, tip us into the £1million mark for funds raised. This is a huge milestone for the charity and will be pivotal in securing our future vision in supporting even more families as we grow our reach across Sussex and look for new hospital partnerships, new holiday homes and many other ways in which we can support families and improve the healing environments across the board.
They say it takes an army, and for us it took a beautiful poem written by a teenager we support and read on the night by her mum, Hannah, who also delivered an incredibly emotive speech, a troop of volunteers who were on hand to take donations and answer questions all night, some incredible event sponsors and of course our generous prize givers.
Our sincerest thanks to:
Everyone who gave up their time and volunteered on the night or in the run up to the event
Our event sponsors K&L Gates, Preng & Associates and FTI Consulting
And all those who contributed to our auction: 2 Excel (The Blades), 3,2,1,BUNGEE!, Andrew and The Loveless Family, Andrew Castle, Baroness Vere of Norbiton, Chelsea FC Foundation, Chris Bavin, Doran Family Vintners, Emma's Botanicals, Enchanting Bakes, Fiery Angel Theatre Producers, Gillian Flett, Glamour Magazine, Harriet Tyce, Jon Murphy, Judy Craymer C.B.E., Kate Brookes, Mario Bodini, Mark Riddaway, Matt Johns: Head of London Putting Academy, Mike Bamford, Roundhouse, Silent Pool Distillery, St Paul's Cathedral, The Amjad & Suha Bseisu Foundation, The Brothers Trust and Travel Curious.