News
20″ of hair gone but it's all worth it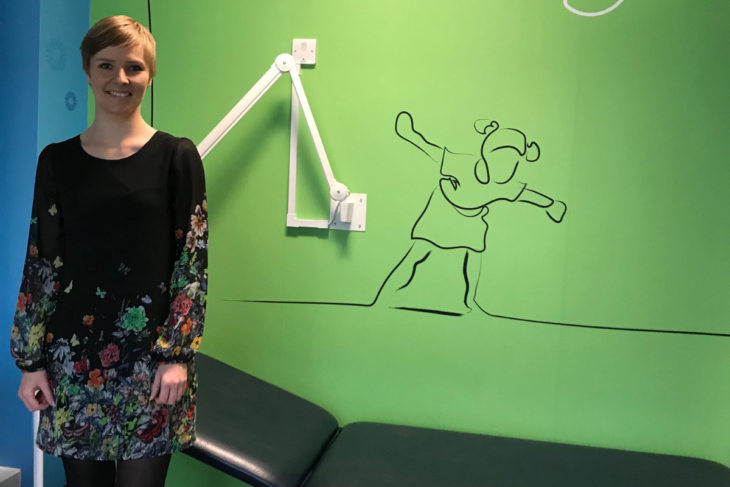 Sally recently visited Epsom Hospital to see one of the charity's newly refurbished rooms in action. The children's outpatient's clinic room was generously funded by Fidelity International and was completed by the charity in August. The once blank walls now depict a design that flows around the entire room and features a range of dancers.
It's amazing to see the room refurbishment at Epsom Hospital. I can really see the difference it makes for the children visiting the hospital. I love the dancers. It's bright, friendly and calming. It feels fantastic to know I raised money that helps fund these sorts of projects. I do miss my hair but it was definitely worth it.
Casey Ward Manager, Karen Kilday said, "Momentum Children's Charity have now completed a total of seven room refurbishments at Epsom Hospital. It really does make a big difference for the children that visit and we are very grateful. A huge thank you to Fidelity International for their fundraising which enabled the charity to complete the outpatients clinic room refurbishment."
Fidelity International have supported Momentum Children's Charity since September 2016 and have run several fundraising activities.