Sports & challenges
Thames Path Challenge
Bishops Park, Fulham to Hurst Park, Hampton Court
Distance: 28km
Registration fee: £39.50
Minimum fundraising target: £119
Registration deadline: Friday 3rd September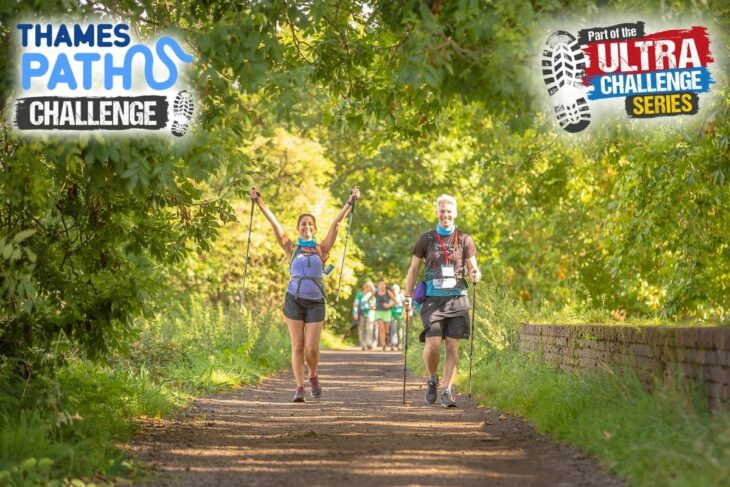 After a year where our support services have never been more needed, this is a great way to stand shoulder-to-shoulder with us and help spread awareness of the work we do in supporting children with cancer.
Team Momentum will be joining the 1st quarter challenge which is 28km from Bishops Park in Fulham, down to Hurst Park in Hampton Court. starting at 9:10am, and we'd love you to be on our team.
Here's how to get involved:
Go to the Thames Path Challenge website
Fill in your details on the form
For "Charity Selection" choose Other charity, then select Momentum Children's Charity from the drop-down
For the question "Do you want to join or create a team?", select "Join a team". Find Team Momentum and join using the password Momentum2021
On the payment page, to get 10% off your registration fee (£39.50), enter the discount code: MOMENTUM21
Set up a Virgin Money Giving online fundraising page setting a minimum fundraising target of £119 by clicking here
You will receive your event e-ticket 6 weeks before the challenge.

We'll support you with:
A Momentum t-shirt for your training and to wear on the day.
A great sense of camaraderie on 11th September and a celebration party with bubbles at the end!
A huge thank you from all of us for supporting us after a difficult year, the funds raised will make a BIG difference!

How your support helps
£5 Could restock a hospital fridge with ice lollies and cold drinks to help soothe child suffering with side effects of chemotherapy
£12 Could fund a 'creative and wellbeing' pack to be delivered to families in isolation whose child has cancer or a life-challenging condition.
£30 Would offer a child a virtual educational support session, supporting their learning and building confidence whilst they are in isolation at home due to the Coronavirus crisis.
£100 Provides 5 hours of personalised support for a seriously ill child, their siblings and parents from a Momentum Children's Charity Family Support Worker.
Need more inspiration? Read some of our incredible family stories.