Sports & challenges
Firewalk
Experience costs: £1,500 for up to 100 participants
Minimum fundraising target: £200 per person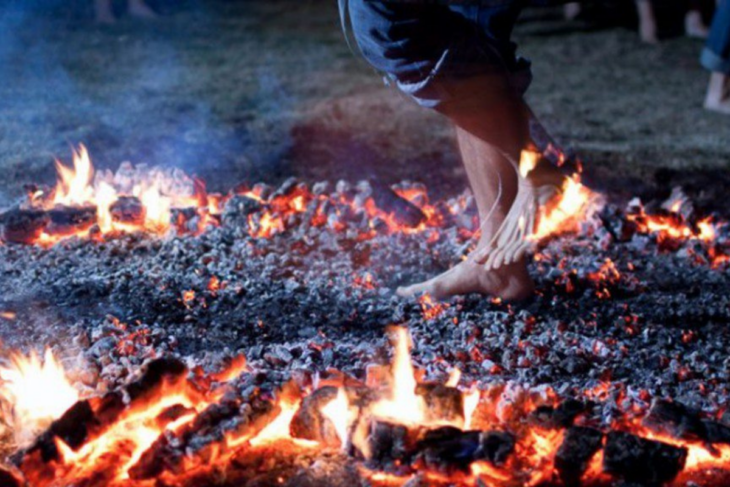 Could you face the fire and walk barefoot over 800-degrees burning wood embers? No tricks. No special effects. Just you and nerves of steel.
All your survival instincts will be telling you to stay put and not to take the risk, which is why when you do make the decision to walk across the burning embers, it will feel incredibly empowering. Not just because you have decided to do the Firewalk itself and are raising vital funds, but because you have consciously decided not to let your fear inhibit your actions.
Just think, if you can walk safely across 800-degrees burning embers, what else is possible?
For further information or to book your Firewalk, please contact our Fundraising Team on fundraising@momentumcharity.org
How your support helps
£5 Could restock a hospital fridge with ice lollies and cold drinks to help soothe child suffering with side effects of chemotherapy
£12 Could fund a 'creative and wellbeing' pack to be delivered to families in isolation whose child has cancer or a life-challenging condition.
£30 Would offer a child a virtual educational support session, supporting their learning and building confidence whilst they are unable to attend school.
£100 Provides five hours of personalised support for a seriously ill child, their siblings and parents from a Momentum Children's Charity Family Support Worker.
Need more inspiration? Read some of our incredible family stories.