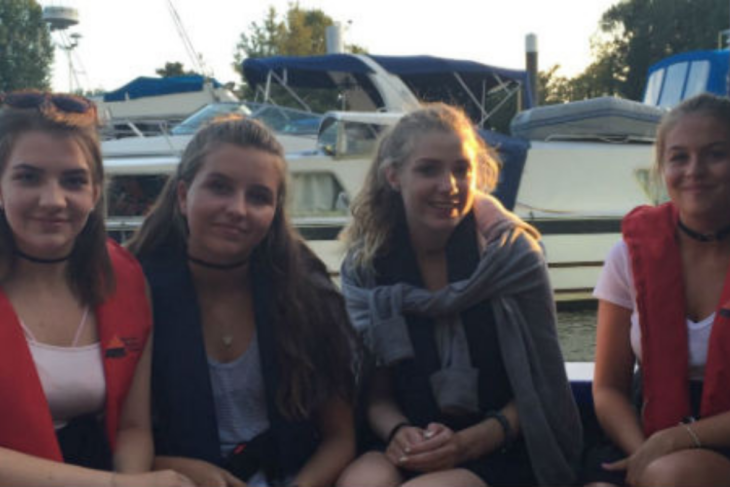 "The warm summer breeze in our faces, the calm water around us and the sunset in front of us.
This summer, Momentum invited us to go on a nearly two hour long boat trip starting in Shepperton. As we left Shepperton in the early evening, we also took food with us. Our family, our daughter's close friends and the lovely crew had a picnic on the boat whilst watching the sun set over the Thames.
It was such a calming evening. We enjoyed the quiet of the river and the laughter and memories we shared on the way.
Not only did the crew drive us around for the evening, they were also very nice people who talked and listened to us. We thoroughly enjoyed their presence!
Our trip with Momentum's boat felt like a small vacation. When you've spent hours, days, even months in hospitals, constantly worrying about what`s to come, it is so nice and calming to spend a few hours doing nothing but enjoying some time with your loved ones.
We have had a tough few years and now, all we can do is remember the wonderful times we have had while also making new memories and bonding as a family. It is hard sometimes, but times like these remind us of the love our family has for each other."